BMW X6M Evotech Stage 2 vs Mercedes-Benz CL63 AMG [HD video]
Here is a nice battle between two very interesting cars –BMW X6M Evotech Stage 2 and Mercedes-Benz CL63 AMG. The big SAC is slightly tuned, while the luxurious Gran Turismo car is stock.
The X6 M is powered by a 4.4 liter twin-turbo V8 with boosted to 630PS (463 kW). The engine is mated to a 6-speed M Sports Automatic transmission with aluminum paddleshifters on steering wheel. The weight of the SAC is 2380 kg.
The CL 63 AMG is powered by a naturally aspirated 6.2 liter V8 with 525PS (386 kW) and 730Nm of torque. The engine is paired with 7-speed MCT transmission, The kerb weight is 2185 kg.
What happens and whether the big SAC will win despite it's higher weight and poor aerodynamics? Check out the high definition video below!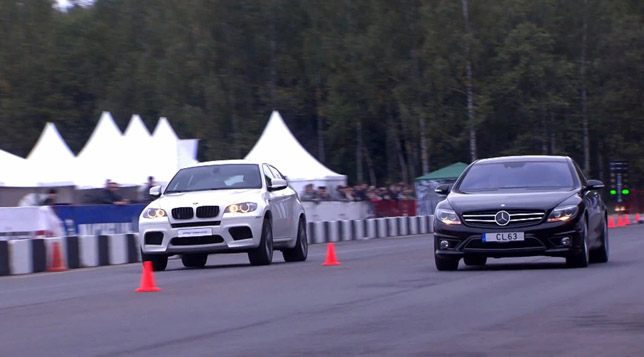 Source: Dragtimesinfo via Youtube