Brawn GP dominated the Monaco GP
Brawn GP dominated the Monaco Grand Prix today as Jenson Button led from the front to secure his fifth win of the 2009 Formula One season with team-mate Rubens Barrichello taking second place for the team's third one-two finish of the year.
To cap a fantastic weekend for the team and engine partner Mercedes-Benz, Jenson's win today was his third victory in a row using his current Mercedes-Benz engine, a record for modern day Formula One.
After achieving pole position on Saturday, Jenson led the race from the front with Rubens making an excellent start from third on the grid to take second place from Kimi Raikkonen before the first corner. Starting on the softer option tyre, the Brawn-Mercedes pair drove composed two-stop strategies, using the prime tyre for their second and third stints. With Jenson pulling away during the first stint as his team-mate suffered from rear graining on his options, Rubens put up a strong fight to hold off the Ferrari of Raikkonen and maintain his second position. Jenson took the chequered flag at the end of the 78-lap race for his first victory around the streets of Monte Carlo.
After six rounds of the 2009 FIA Formula One World Championship, Brawn GP leads the Constructors' Championship with 86 points with Jenson leading the Drivers' Championship with 51 points and Rubens in second place with 35 points.
RESULTS
Drivers Car No. Chassis No. Race Result / Fastest Lap Jenson Button 22 BGP 001-02 P1 01:15.190 Rubens Barrichello 23 BGP 001-01 P2 01:15.685
Weather Warm and sunny Temperatures Air: 25-26°C Track: 42-45°C
JENSON BUTTON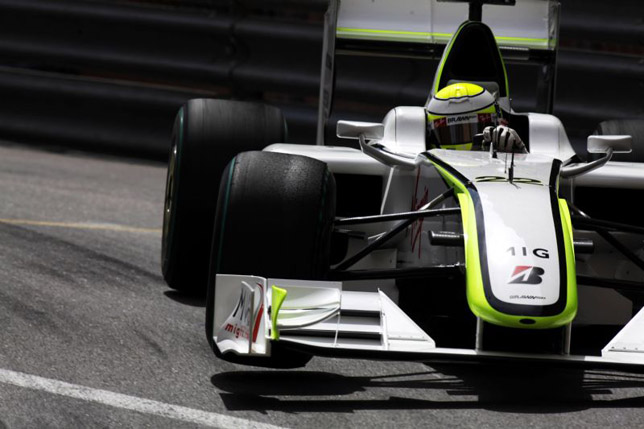 "Wow Winning the Monaco Grand Prix is something that you dream about as a child and as a racing driver and the reality of taking that victory just feels awesome. To win in Monaco is truly a special feeling. With Rubens taking a superb second place, a one-two finish for the Brawn-Mercedes team in Monaco is fantastic. The race felt like it went on forever and you feel that the barriers are getting closer and closer as the end of the race approaches. But for the last couple of laps, I was able to relax and really enjoy the moment. It's been an unbelievable day, capped with my impromptu sprint down the pit straight to the podium. I can tell you it's a very long way But it was amazing to get such a fantastic reception from the crowd and I hope the fans enjoyed what was a great race for the team. The car felt good today but we didn't have the best of starts to the weekend so it makes this victory even more of an achievement. For the team, for Mercedes-Benz and for my family who were here in Monaco watching the race this weekend, today has to be the high-point of what has been an exceptional season."
RUBENS BARRICHELLO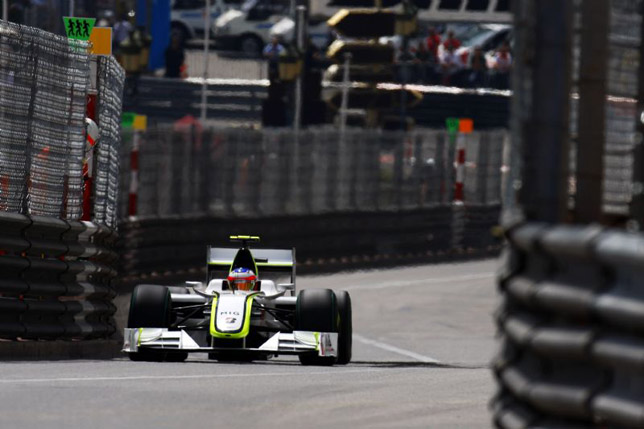 "Another one-two for the team today is just amazing. I had a really good start on the option tyre and was able to get ahead of Kimi before the first corner which put me in a great position to challenge Jenson. I had tremendous pace but following so closely behind him affected the aero balance of my car and I suffered with massive graining on the rears which lost me a lot of time. We had a great strategy to recover and I came in earlier than planned to keep second place but by then Jenson was over ten seconds ahead. However it was a great race and I really enjoyed the challenge and the fight with Kimi. I'm still very much in the fight and collecting as many points as possible whilst pushing Jenson as hard as I can."
ROSS BRAWN
"Fantastic drives from Jenson and Rubens, outstanding pit stops from the team and the performance of our Mercedes-Benz engine secured an amazing one-two victory for Brawn GP here in Monaco today. Jenson gave himself the best possible chance of victory after achieving pole position with his flying lap yesterday and he was able to control the race from the front today. Bringing the car home in one piece after 78 laps is no easy feat in Monaco but Jenson was calm and assured throughout the race and drove with real finesse. Rubens had a great start to get ahead of Raikkonen and was showing excellent pace before his first set of rear tyres began to grain heavily as a result of following Jenson so closely. Unfortunately that compromised his chance of fighting it out with his team-mate but he did superbly well to keep Raikkonen at bay and bring home maximum points for the team's championship challenge. The Monaco Grand Prix is an incredibly special race and to win here means so much to everyone here at the track, at the factory in Brackley and at Mercedes-Benz High Performance Engines in Brixworth. Special congratulations to Mercedes-Benz for supplying an engine that has now won three Grands Prix, a modern day record in Formula One."