Bugatti Veyron Super Sport Review [video]
Jamie Corstorphine from Autocar.co.uk put the most powerful production car in the world - Bugatti Veyron Super Sport on a road test.
It is powered by a 8 liter 16-cylinder quad-turbo engine with 1200hp at 6400 RPM and 1500Nm between 3000 and 5000RPM. The official top speed is 415 km/h and 0 to 100 km/h is just 2.5 seconds. However, the car made 431 km/h during a test.
Enjoy the video!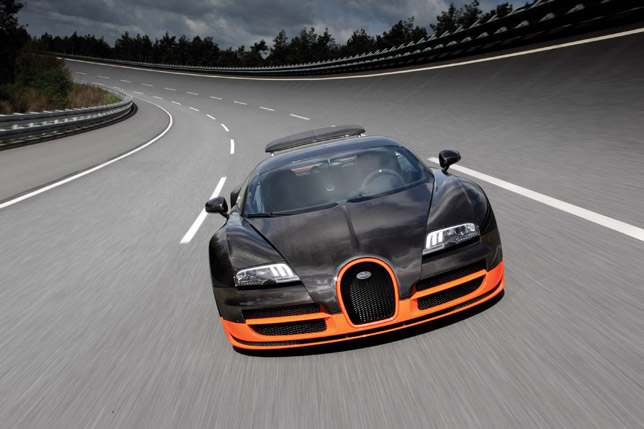 Source: Autocar.co.uk