Buick crossover plug-in hybrid
The Buick crossover is the choosen vehicle for the introduction of the General Motors' plug-in hybrid technology. The first models from the crossover's range are sheduled for the late 2010 and will be powered by an Ecotec 2.4L direct-injected four-cylinder engine with an optional 3.0L direct-injected V-6, followed in 2011 by the plug-in hybrid model.
The Buick crossover plug-in hybrid is expected to be the first commercial plug-in hybrid SUV produced by a major automaker.
The Buick's commercial plug-in hybrid SUV will have the potential to achieve huge boost in the fuel economy of comparably-sized SUVs. This significant boost is achieved by technology combining a modified version of GM's proven 2-Mode Hybrid system with advanced lithium-ion battery cells and charging technology developed for GM's Voltec system, which will debut in the Chevrolet Volt extended-range electric vehicle in late 2010.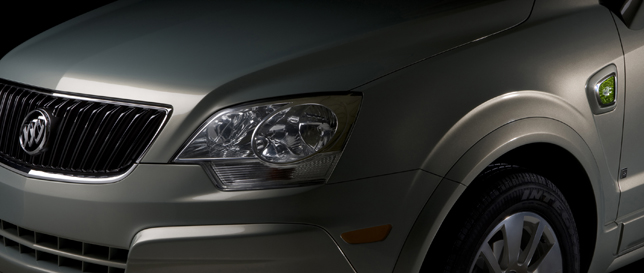 The Buick plug-in hybrid is going to use the same manganese-spinel based chemistry and polymer battery cells as the Volt, and the lithium-ion battery recharging will be really easy by simply connecting the vehicle to any standard 110V household electrical outlet for five hours.
In addition to the lithium-ion battery pack, the Buick crossover plug-in hybrid powertrain will feature two powerful electric motors, sophisticated electronic controls and battery management systems and an efficient direct-injected 3.6L V-6 flex-fuel engine.