Burt Reynolds' Cars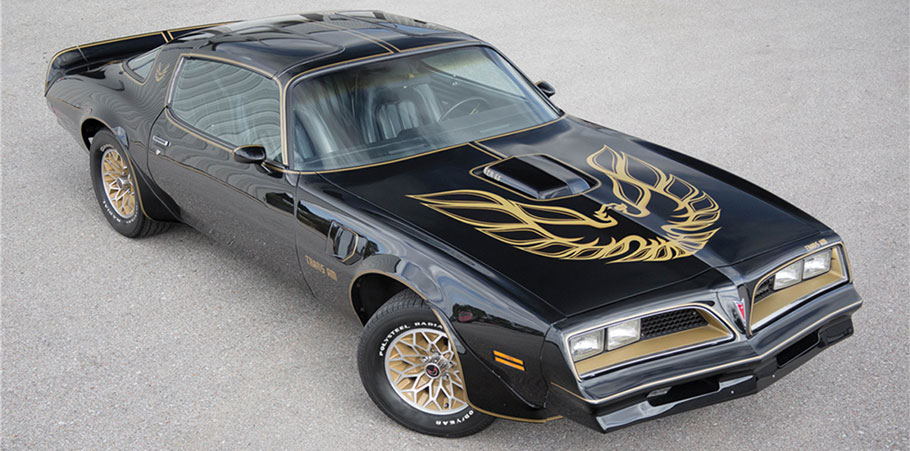 Hollywood screen legend Burt Reynolds passed away September 6th (2018). He was one of Hollywood's most charismatic stars and was the central character in many "car movies." An actor for over four decades, Reynolds was idolized by an entire generation for what he represented; freedom, fun and lots of automotive shenaigans. Reynolds himself said he starred in over 100 movies, some of which featured some of the wildest car chases and jumps ever to grace the silver screen. In this article, we will look at a few of Burt's movies and the cars that "co-starred."
Cannonball Run
Cannonball Run is a 1981 movie about a whacky cross-country car race and starred Burt Reynolds, Roger Moore, Dom DeLuise, Farrah Fawcett and an all-star supporting cast. The film is based on the 1979 running of an actual cross-country outlaw road race beginning in Connecticut and ending in California. With Reynolds earning $5 million for four weeks work, Cannonball Run made him the best paid actor in the Hollywood. It's difficult to pick Reynolds' best moment in the film but when trying to figure out which car to take on the Cannonball rally, he notes: "We could get a black Trans Am, Nah. That's been done."
Smokey and the Bandit
Released in 1977, Smokey And the Bandit is the quintessential "car jumping" movie. Produced with a budget of $4.3 million, Smokey & the Bandit posted an astounding worldwide gross of more than $300 million. A key scene in the movie is when Burt Reynolds and Sally Field jump over a broken Georgia bridge in 1977 Pontiac Trans Am. Often referred to as the Mulberry Bridge Jump, Rochester Hills Chrysler Dodge Jeep Ram of Rochester Hills, MI says it has been recreated many times in the following years. Rumor has it that the Smokey and the Bandit movie was responsible for over 120,000 additional Pontiac Trans-Am sales in the three years following the movie's release.
The Longest Yard
If you thought Burt's vehicles only involved American muscle cars, you need to see 1974's The Longest Yard. The premise of the film involves a disgraced American athlete wind up behind bars for stealing a Citroën SM. The car chase mayhem features a lot of hotrodding and carnage before the SM takes a plunge into the sea. Reynolds nailed piloting the Citroën with such skill that he looks like a professional stunt driver.
Deliverance
Ah, yes, Deliverance. Deliverance was Reynolds' breakthrough role and changed his Hollywood career forever. While the film makes for uncomfortable watching, there is at least some car action. Driving a 1970 International Harvester Scout, Burt Reynolds and Jon Voigt traverse through the dense swamplands of the Deep South. The automotive scenes are real and the director makes you feel as though you are in the vehicle with them. Apparently, the Scout driven in the movie is the very vehicle Reynolds used to travel back and forth from local airport to the Chattoga river during filming.
White Lightning
One of Reynold's earliest films, White Lightning is about an ex-con teaming up with federal agents to break up a moonshine ring. White Lightning packed in more car action than had ever previously made it to the big screen. Reynolds' car was a 1971 Ford LTD Galaxie 500. The movie ends with a chase sequence and Reynolds' car sailing from a river bank onto a barge.
Image Source: Google Images