Caterham Lola SP 300 R [video]
Caterham has released another super sports car at the Autosport International Show (Birmingham, UK) - SP 300 R. It is co-developed with Lola Cars and the production will be limited to just 25 units.
"Motorsport is not only part of the history of Caterham, it's been the lifeblood running through the character of our vehicles - race cars for the road," commented Ansar Ali, managing director of Caterham Cars.
"Today, racing is not only the heartbeat of the business, it's an intrinsic part of our fabric both here and abroad and the SP/300.R represents the next logical step in the development of our product offering.", he added.
SP300 R is powered by 2.0 liter Ford Duratec with 304PS (224 kW). The engine is mated to a Hewland semi-automatic FTR transmission. The sports car weighs just 600kg (1 323lb) and the power-to-weight ratio is 500BHP-per-tonne, so it accelerates from 0 to 60 mph in 2.5 seconds and the top speed is 274 km/h (170 mph).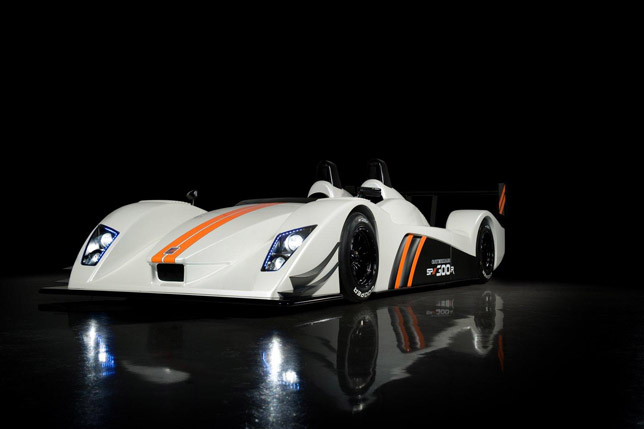 The basic chassis is an aluminium tub with a longitudinally mid-mounted engine, coupled to a stress-bearing rear transaxle. A forward splitter and large rear wing reduce lift, while a flat underbody maximises ground effect benefits.
Caterham SP300 R has a full race suspension - front and rear dual wishbones with pushrod dampers, adjustable ride height and bespoke wheels and tyres will all make for a race car of exquisite balance and stability.
It stands on 13" race rims with 250mm wide tires at the rear and 180mm at the front specially created by Cooper Avon Tyres.
The safety is granted by an integrated roll cage, a six-point harness, a fire extinguisher, and fuel cut-off switch.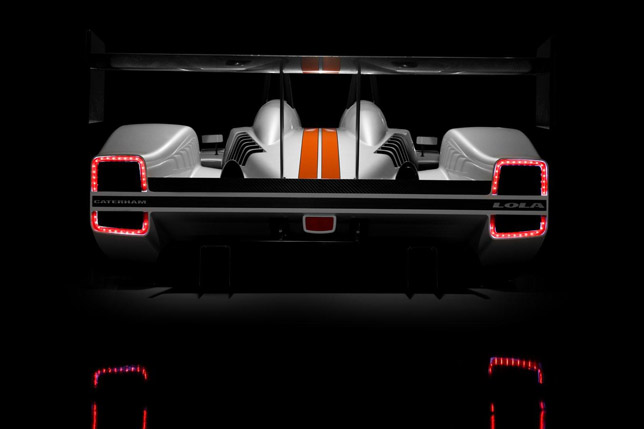 The steering wheel incorporates data display (Stack/MOMO), wheels (ATS, Speedline or OZ), brakes (AP Racing) and driver's harness (Schroth).
The Caterham Lola SP300 R is priced at £60 000.