2015 Chevrolet Corvette Gets Valet Mode Technology [VIDEO]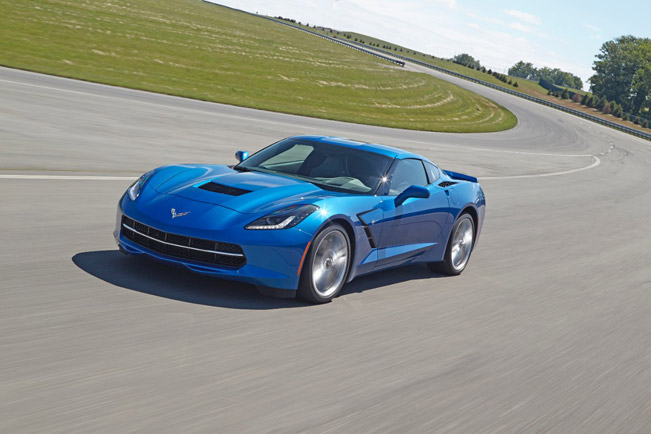 2015 Chevrolet Corvette is getting a brand new technology inside. It is called Valet Mode and features Performance Data Recorder. When this industry-exclusive system is active, it allows drivers to lock the interior storage, disable the infotainment system and record video, audio and vehicle data. The Corvette Valet Mode was introduced this year and can be activated via the settings menu and activated by entering four-digit password.
Then, a confirmation entry of the code is needed to simultaneously lock the storage bin behind the center stack display, the glove box and to disable the radio and infotainment system. Furthermore, with the Performance Data Recorder (PDR), Corvette drivers can also record HD video, in-car audio, and vehicle's speed, engine RPM, gear position and g-force. The footage is displayed instantly on the Corvette's eight-inch color touchscreen.
The PDR system was developed in conjunction with Cosworth. The latter is a British motorsports-engineering company, which supplies the Corvette Racing team's data acquisition and telemetry electronics systems.
Precisely, PDR features three major components. The first one is a 720p, high-definition camera. It is positioned within the windshield header trim and can records driver's point-of-view through the window. Audio is recorded via a microphone in the cabin.
The second component is a self-contained telemetry recorder, which uses GPS receiver and is hardwired into the Stingray's Controller Area Network and this is how it manages to access vehicle information. At last, the third feature is 8-gigabyte SD-card slot in the glove box for recording and transferring video and vehicle data. It can record up to 200 minutes of driving time.
Next to be mentioned is that the PDR can record video with three data overlay options including Track Mode, Sport Mode, Touring Mode and Performance Mode. The "Cosworth Toolbox" software combines motorsport data analysis with an easy-to-use graphic interface for users who want a more in-depth understanding of their performance.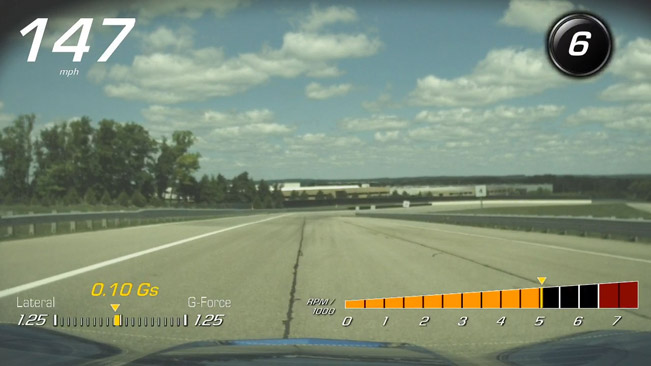 Source: Chevrolet