Chevrolet Corvette ZR1 Commercial [video]
Chevrolet Corvette ZR1 is one of the best American cars. There is no question about it!
The performance is truly unbelievable – 0 to 100 km/h in 3.4 seconds, top speed of 322 km/h (200 mph). ZR1 is powered by a supercharged 6.2 liter V8 with 638bhp (476 kW) at 5900RPM and brutal 807 (598 lb-ft) of torque at 4600RPM. The engine is mated to a 6-speed manual gearbox. The curb weight of the car is 1519kg.
Corvette ZR1 stands 19" rims at the front and 20" at the rear fitted with 285/30 ZR19 and 335/25 Michelin Pilot Sport PS2 ultra performance tires, respectively.
The commercial explains, how the company had to reduce the power on the ZR1 to be fair to the competition – BMW, Porsche and Ferrari. Actually, they mention that the engine need to get rid of 168 bhp.
All this makes point, because ZR1 has almost no rivals on the public roads and there are few on the race tracks.
Enjoy the video!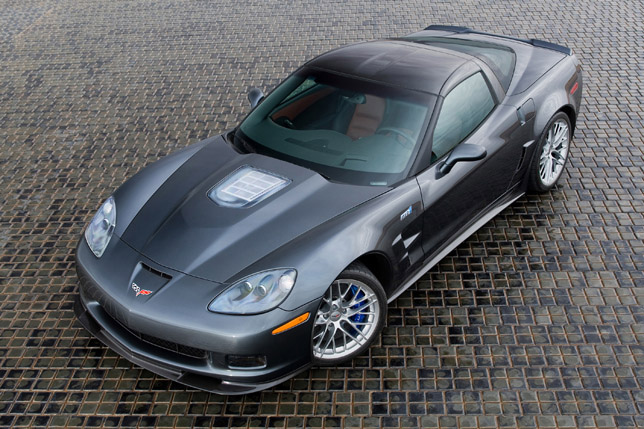 Source: Jalopnik