Chevrolet hands over customised HHR to SimBim
Chevrolet has handed over the keys a very unique car to games developers, SimBim. They have now created the V-WTCC, which stands for Virtual World Touring Car Chamionship. A V-WTCC RaceRoom™ will be set up at six FIA WTCC events in Europe where the winners from the qualifying races can compete against one another for a ticket to the final in Monza. The Virtual World Championship Touring cars will be driven over several rounds and has currently reached the fifth round of the season. Until 5 September everyone can take part in online races at the Anderstorp circuit in Sweden and try to get to the top of the classifications.
The world of car sport has never known such a 'green' concept with the same exhilaration and adrenalin rush and even the same noises and actions as the 'real life' WTCC races. Virtual racing is rapidly gaining popularity with car sport enthusiasts. Both youthful talent and experienced drivers play the range of games from SimBim in order to maintain their skills during the winter period or learn new circuits.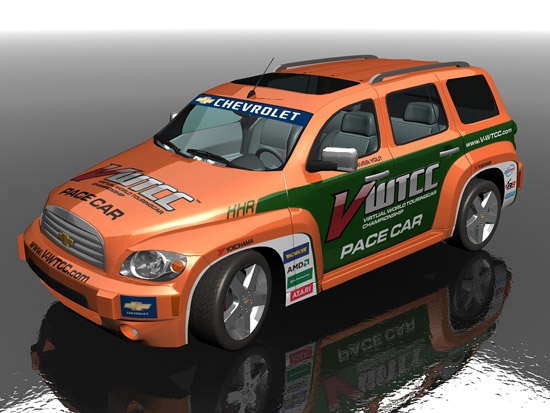 The main prize is the unique Chevrolet HHR, in a special customised version that is also equipped with an environmental friendly LPG installation from the German Fahrmitgas. Besides the car itself, the winner will also receive a voucher for € 500 worth of LPG.
Said Eric Nève, Chevrolet Europe Motorsport Manager: "The Chevrolet HHR and the V-WTCC form a perfect combination of the message that Chevrolet is conveying: distinctive cars for a reasonable price for youthful drivers who also pay serious attention to dealing responsibly with natural energy resources. This initiative is also very much in line with the recent FIA campaign "make cars green" the WTCC is adhering to. The V WTCC contest, therefore, enables us to target environmentally aware, energetic and sporting car enthusiasts."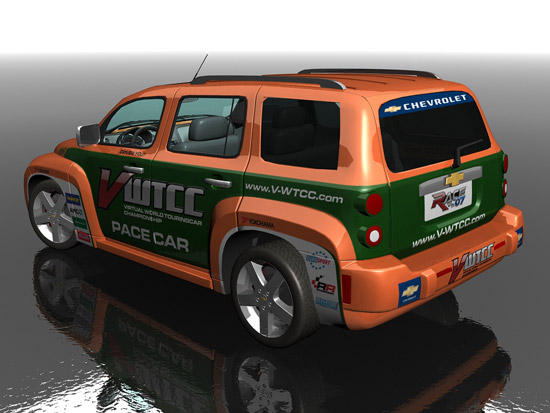 As was the case at the WTCC races in Brno, the Chevrolet HHR will be used as a leading car in Oschersleben, this weekend.