Chevrolet To Introduce 2015 Corvette Z06 In A Month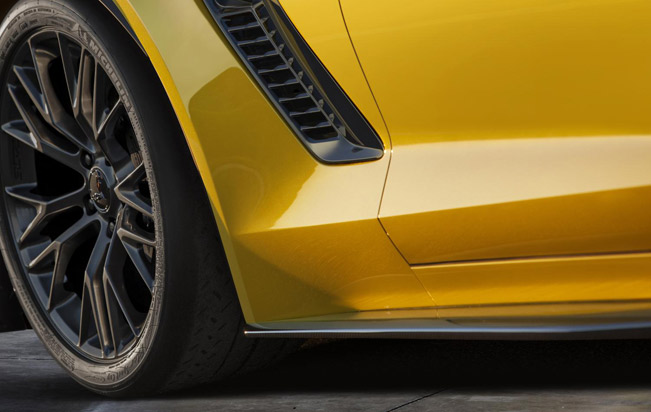 Exciting news from Detroit city. The 2015 Chevrolet Corvette Z06 is coming soon. Very soon. It's supposed to be the "most track-capable Corvette ever" In other words, its sole purpose is to put to shame all relevant rivals.
"Chevrolet is America's favorite performance car brand, and for 2014 we are going to offer enthusiasts more choices than ever before," said Alan Batey, senior vice president, Global Chevrolet. "No other manufacturer will be able to match the breath of performance cars from Chevrolet."
Apparently, Chevrolet as a whole is doing mighty fine on the market. This year the current Corvette has outsold its closest competitor (which is apparently the Porsche 911). The demand for the new Stingray, they say, outstrips the supply.
The Camaro is also ahead of the Ford Mustang with a 4,093-unit lead in total sales. In the second quarter of 2014, the Camaro Z/28 will hit the dealrships and it too is supposed to be "the most track-capable" of its kind. Recently, the Z/28 logged a 7:37.40 lap on the Nurburgring... on a rainy day. Crikey!
The 2015 Corvette Z06, on the other hand, will debut in about a month at the North American International Auto Show in Detroit – home turf.
That, and the fact that the Z06 sales will start at the end of next year, is all we know for now. Better start saving up.
Source: Chevrolet