Chevrolets On Song In Macau Testing Session
The 2008 World Touring Car Championship contenders took to the track for a first test session at the Macanese Circuito da Guia, today. For all, the half-hour test session was more about getting to know the track again, rather than setting times, something which did not stop the Chevrolet Lacettis from impressing by setting third (Larini), fifth (Menu) and sixth (Huff) fastest times, all within just three tenths of the fastest driver. Max Orido set the 19th time on his third appearance in Macau; a good baseline to improve from tomorrow.
Nicola Larini (3rd): "That was good practice! The car is well balanced and very competitive straight out of the sea freight container. Qualifying should be good for us tomorrow, I'm sure."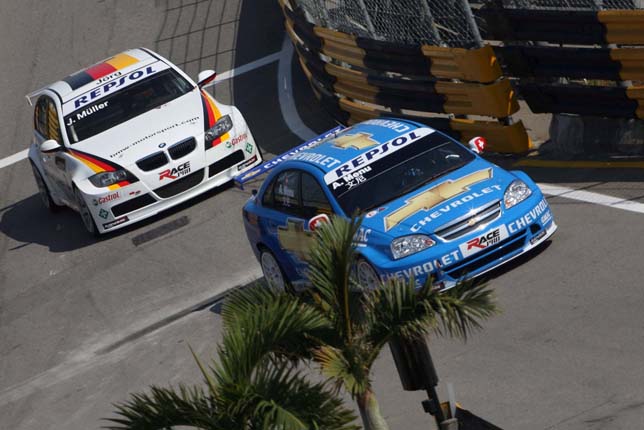 Alain Menu (5th): "I got badly baulked by two cars in Mandarin corner, losing several tenths on my own best first sector time. I thought to leave it at that, but then I thought it might still be my best shot of the session, with a mostly empty track ahead of me, so I went for it after all. But today was more about getting to know the track again than anything else."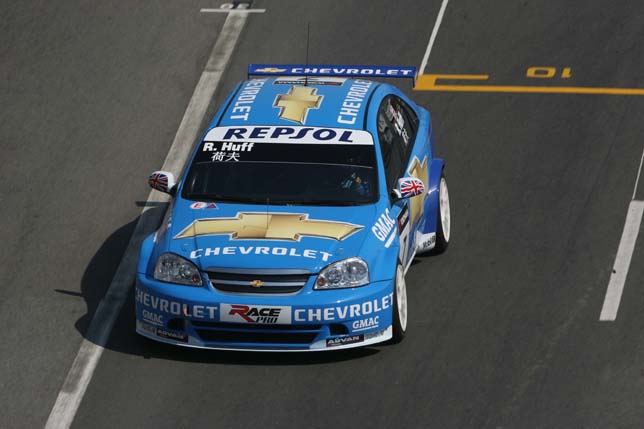 Rob Huff (6th): "I'm pretty pleased with this first session, mainly working on the set-up and the balance of the car. We seem to be rather quick here, so things look good for tomorrow's qualifying." Max Orido (19th): "For me today was about discovering the track again after so many years away. I'm sure there is more to come tomorrow if you see where the other Lacettis ended up."
MACAU TESTING RESULTS
1. A Farfus BMW 320si 2m33s624 2. J Thompson Honda Accord Euro R +0s087 3. N Larini Chevrolet Lacetti +0s169 4. F Porteiro BMW 320si +0s191 5. A Menu Chevrolet Lacetti +0s265 6. R Huff Chevrolet Lacetti +0s290 19. M Orido Chevrolet Lacetti +5s337