Chinese take a low-key approach
One very noticeable feature of the Paris Show this year was the absence, with one or two exceptions, of the Chinese.
Whereas the 2006 Paris Show saw major displays from several manufacturers, notably SUV-makers Great Wall and Landwind, this year saw only two low-key displays from Brilliance and China Automobile France. It seems the combination of tough European conditions, a focus on serving the fast-growing China market, and difficulties in adequately meeting European emissions and crash-testing standards, have dissuaded the Chinese from making a major play for Europe right now.
And while some of the manufacturers, notably Great Wall, drew praise for some of their designs, they have yet to sign up any distributors in major European markets.
Brilliance is already selling cars in Europe, and is rolling out a range of models in a number of markets, but progress has been slow, and a poor EuroNCAP score has done its image no good.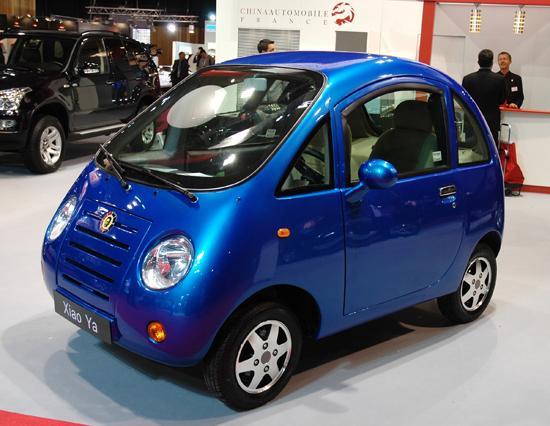 The same problems – especially a much-publicised independent crash test – has sent Landwind back to the drawing board. The company now plans to wait until it has more suitable models before making a play in Europe.
The other Chinese exhibitor is the French division of China Automobile Deutschland, the controversial German company that caused a major hoo-ha at last year's Frankfurt Show, when it upset a number of manufacturers by showing cars that were blatant copies of established models, including the BMW X5 and Toyota RAV4.
One of these cars – the X5-lookalike Shuanghuan CEO – was on show, and is about to go on sale with a €25,990 price tag. But the RAV4-resembling Jonway UFO wasn't on show – it's "being restyled", which will cause some delays to its launch, the company says.
Instead, China Automobile France showed two new original models – a leisure-oriented lightweight 4x4 called the Kiff. This is made by Shanghai Xingyue Power Machinery co, and is powered by a 812cc three-cylinder Chery petrol engine. It's on sale now, priced around £8,000.
The other was a cute electric city car called the Chika. This prototype was designed by China's best-known car stylist Li Shi Guang Ming, who is working on a range of original designs for China Automobile. The designer believes the Chika represents the first steps toward an original Chinese automotive design language – and this could help China Automobile quickly shake off the "bootleg" accusations.