Citroen's Nemo & Berlingo make it a 1-2 victory at international van of the year 2009
Citroën's compact high cube van, the Nemo, has just been awarded the prestigious title of 'International Van of the Year 2009' – with the brand new Berlingo van taking second place. The champion Citroën LCVs received their prestigious accolades at a ceremony during the IAA Truck Show in Hanover.
This is the second year running that Citroën has received the award – with the Dispatch picking up the title in 2008.  Citroën is also the first manufacturer in the awards' 16-year history to gain both first and second places in the same year – and only the second manufacturer to pick up successive International Van of the Year awards.
Nemo's big (2.5-2.8m3) load volume and small carbon footprint (as low as 116g/km of CO2) make it one of the most practical and environmentally responsible vans on the market today. Couple that with its compact size, agile handling, tight turning circle and low prices from just £7,995+VAT and Citroën's Nemo presents the perfect commercial companion for the urban environment.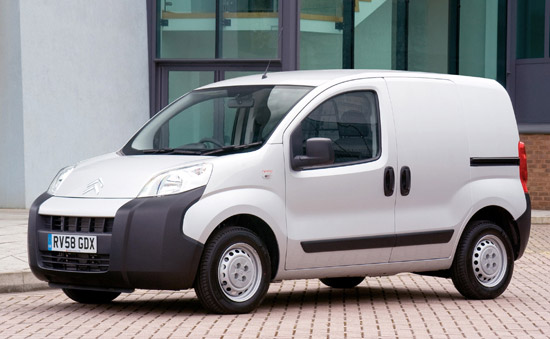 Andy Salter, Editor of Commercial Motor and UK International Van of the Year jury member, commented, "The new Nemo is a real innovation – in size and styling the vehicle offers a unique concept in the light commercial vehicle sector. It is a very well designed, compact, quality van with good economy and fulfils the most important criterion of the International Van of the Year jury – namely a contribution to the efficient transport of goods by road."
Robert Handyside, Citroën's Commercial Vehicle Operations Manager, commented, "This award really highlights the Nemo's unique operational, economic and environmental benefits. As the instigator of the compact high cube van sector, the Nemo is the ideal van for a wide range of businesses, which accounts for its significant early success across a growing customer base."