Clocked cars are a real threat to the customers
The seconds hand vehicle market is undoubtedly the largest in the world. Everyday millions cars are bought from customers, who need to protect themselves from the risk of buying a clocked car. There are a lot unfair sellers, who turn back the miles on the odometer and try to cheat the buyers that they will have a low-mileage car at perfect condition.
According to figures from HPI's National Mileage Register (NMR), over 1 million cars it checked in 2011 had an inconsistent mileage reading, leaving buyers vulnerable to paying over the odds for a vehicle.
This makes clocking one of the biggest risks for consumers, because nobody wants to buy a car with 300 000 miles on the odometer or more, but sometimes it happens, because the reading is not the actual one.
Modern digital odometers make it easier than ever for clocked vehicles to evade detection. Whilst altering a car's mileage is not illegal itself, not declaring that mileage change to a potential buyer is.
So, customers need to be very careful and to inspect vehicles, because they should know what they are buying. The real worry is that unsuspecting buyers could be saddled with higher running costs further down the line, as the vehicle is likely to have more general wear and tear than expected, and may have missed vital servicing intervals.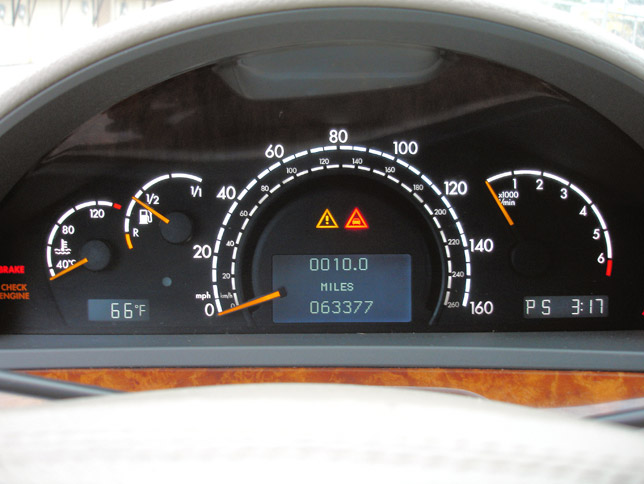 Here are some tips and hints from HPI to spot a potential clocked vehicle:
HPI'S TIPS ON SPOTTING A POTENTIALLY CLOCKED VEHICLE*
Check the service history – Check the mileages displayed in the service history and look for invoices and service stamps from a genuine dealer
Speak to the previous keeper – Contact the previous keeper to confirm the mileage of the vehicle when they sold it.
Trust your judgement –Look for any evidence that indicates clocking – anything out of keeping with the general condition of the vehicle.
Check the mileage – Clockers sometimes wind back the mileage for the first viewing and then return it to its original value once you buy. Check the mileage is the same when you pick up the vehicle.
Look for signs of wear and tear – Does the wear and tear on areas such as seats and the steering wheel match its mileage? Look out for brand new easily replaceable parts, which don't match the vehicle's displayed mileage.
Conduct an HPI Check – Don't take the risk, let HPI check its mileage database of 135 million mileages.
*Many of these signs could be innocent, so look for more than one of the above as possible evidence of clocking
Source: hpicheck