Compulsory Motor Insurance Policy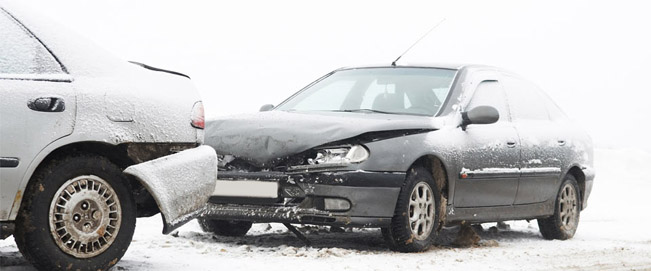 Motor insurance is extremely important and it is compulsory in all European Union countries. Still, there are people, who drive without it, but they have to know, that accidents happen and nobody is really out of danger on road.
Doesn't matter whether you drive a car, a motorcycle or other type of motor vehicle, you have to make a compulsory motor insurance policy. Express Insurance will help you get the most suitable and cheap policy for you. So, if you get in accident, you will not worry that you will have to pay enormous amount of money to cover the damage.
If you drive without the compulsory motor insurance policy and you get in accident, it doesn't matter whether its your fault or not, you will always have to cover the expenses for both sides. This is very dangerous, because if you hit a super expensive Mercedes-Benz, BMW or a Ferrari, in some cases you will have to pay over £100,000 to cover the damage and that is not including any injuries to the driver or passengers of the other car.
In the end of the year when the winter has already come, driving an uninsured vehicle is even more reckless. It is proven that the winter is the most dangerous season and most accidents happen at that time.  Even though those accidents are less harmful for the passengers, because they happen at lower speeds, still the damage to the vehicles can be quite bad. So besides getting good winter tires you have to make your compulsory motor insurance.
Of course, there are riskier groups of drivers and cars, which will pay more money for car insurance, that's why some companies can offer you lower price, if you have safer vehicle like one with an all-wheel drive system or less powerful engine.  Drivers owning a typical rear-wheel drive car like BMW, Mercedes-Benz or Lexus are more likely to get in accidents than those, who drive a Honda with small engine or Toyota Rav4 with all-wheel drive system. So, if you are looking to buy a new vehicle you can search for a "winter-friendly" car, which will make driving during the season easier and a lot safer. Still, this won't prevent any unexpected accidents, so you will have to make the compulsory motor insurance policy.
Remember, under the Directive, subscribers to compulsory motor insurance policies in all European Union countries are covered for motoring throughout the EU. Of course, you we strongly recommend to compare offers in order to find the best deal in terms of premiums and conditions.
So, don't drive without the compulsory motor insurance policy, because even, if you don't get in accident, you will still have to pay huge tax, if you get pulled over and checked by a police officer. In many countries, the tax for such violation is two or three times higher than the price of the policy, but this is not the worst. You will have your vehicle registration suspended as well as driver's license suspension. In addition you will have to pay to have your license and registration reinstated. Last, but not least you will have to cover the traffic ticket fines.
Driving without compulsory motor insurance policy just not worth the risk.