Corsa Helps Solve 'Grey Fleet' Issue At VT Education And Skills
The increasingly important issue of employees using their private cars on company business, is being successfully tackled by leading training provider VT Education and Skills through the introduction of a company car scheme involving a fleet of 100 Vauxhall Corsas. As a result, the Portsmouth based company, which is the largest work-based training provider in the UK, is significantly reducing its carbon footprint as well as improving safety for its employees.
VT Education and Skills employs 4,000 people and provides vocational training to 18,000 learners in all parts of the UK. The training is delivered by around 500 Vocational Coaches and other employees who together clock up an estimated 6.7 million miles a year travelling to colleges and customer premises.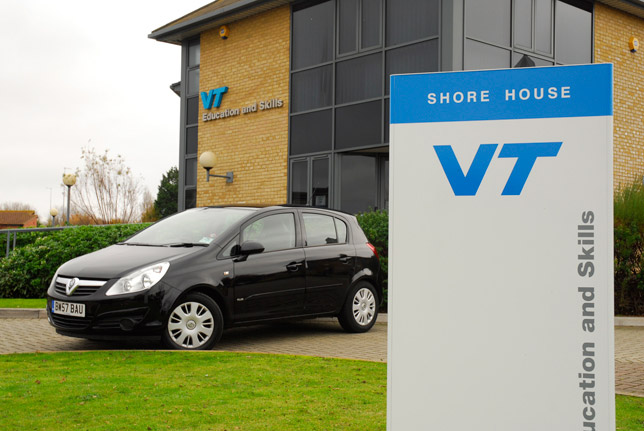 Mark Mardell, who led the project as Supply Chain Director at VT Education and Skills, said that from the outset it was recognised that selecting the right make and model of car on which to base the scheme would be critical. Various 'green' models were tested and the Corsa 1.3CDTi 16v (75PS) was chosen for its fuel efficiency, low emissions of 119 g/km of CO2, sustainability and good residual value.
The result is a reduction in carbon emissions of 48.6 tonnes a year from the initial pilot involving 50 Corsas. This was recognised last month by VT Education and Skills winning the title of 'Grey Fleet Champion' in the Fleet Heroes Awards run by the Energy Saving Trust.
Recent changes in duty of care legislation have highlighted the 'grey fleet' issue, which is about employees using their private cars on business. This is a common practice across British businesses with an estimated four million people involved. However, it's one that severely limits the control an employer can have over the emission levels and the condition of privately owned vehicles and this can have both environmental and safety impacts.
As a responsible employer with strong green credentials, VT Education and Skills decided to deal with the problem by introducing a fleet of company owned cars that employees could use both for work and privately. The key was to find a vehicle that was acceptable to the employees, would have a low emissions level, and for which there would be a good national service support network that matched the company's wide geographical spread.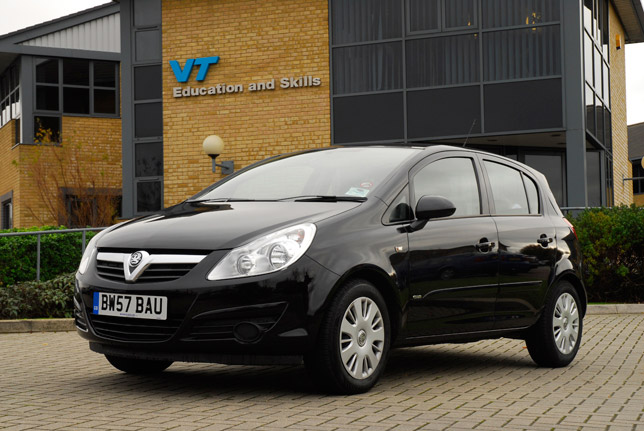 The Corsa was chosen and a trial commenced with 50 of the ecoFlex 1.3CDTi 16v (75PS) model. This quickly led to a further 25 being made available, followed by another 25 now on order. The scheme has proved popular with employees who see the benefits of having a comfortable, economical and reliable vehicle, with good maintenance back-up available locally through the Vauxhall network, and to do so for a fixed and modest monthly outlay.
At present around 15% of eligible employees at VT Education and Skills are involved in the scheme but potentially this could rise to 70%. Take up so far suggests that between 200 and 400 Corsas could be needed to meet the eventual demand. On that basis the carbon emissions reduction alone could amount to almost 400 tonnes a year.
The scheme has proved very successful for VT Education and Skills, thanks in large part to the choice of the Corsa 1.3CDTi 16v (75PS). Risks to employees who drive on business have been reduced and the ability to retain high calibre employees and to attract new people has been enhanced. Overall costs related to the use of cars on company business are lower, more predictable and can be better controlled. And the low emission level and good fuel efficiency of the Corsa 1.3CDTi 16v (75PS) is contributing significantly to reducing the company's carbon footprint.