Detroit Electric Teases First Production SP:O1 Electric Sports Car [VIDEO]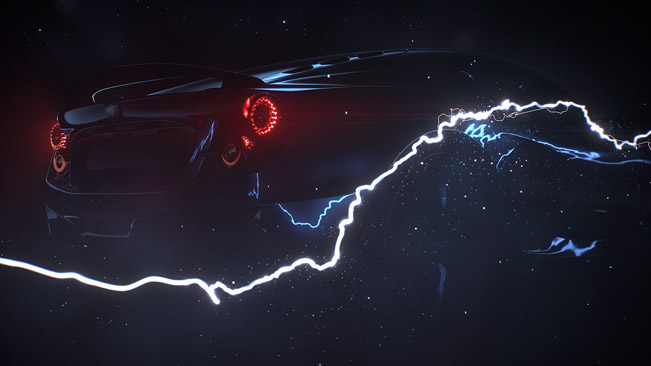 Detroit Electric has revealed brand's new identity and provided a teaser image which shows the design of an upcoming vehicle - Detroit Electric SP:O1 electric sports car. The brand now has a redesigned corporate logo and colour palette and will soon launch a brand new-look of the web-site. These changes come to celebrate the sales start of the SP:01. As a reminder, the tests of the prototype of the model were successfully conducted in June this year.
Company's logo has now been made more contemporary and reflects it's pioneering and energetic values. It is in fact similar to the original round Detroit Electric badge. However, the new logo has evolved to reflect the brand's new colours of blue and white, and at the same time keeps its art deco character and integrity of the original styling.
The new blue and white colour palette is a representation of Detroit Electric's pure electric positioning. In details, the blue color is representing the energy and modernity, and is reminiscent of lightning storms where ionised oxygen produces an electric blue effect. The white color is a symbol of purity, simplicity and a bold contrast to the blue.
What is more, the introduction of the new corporate identity as well as the new car is supported by an exclusive video. The film teases the look of the Detroit Electric SP:01 sports car and it takes its inspiration from the brand's mantra of 'Pure Electric Performance'. If you watch it, then you will see how the creation of the SP:01 out of electricity happens - starting with a spark to which grows into a storm of electrical energy, which at last forms the exterior shape of the production car.
Video Source: YouTube
Source: Detroit Electric