Dodge Viper ACR-X - Nurburgring lap - 7:03:058 [video]
Here is a video of the race version of Dodge Viper. The ACR-X manage to lap around Nurbugring in just 7 minutes, 3 seconds and 58 thousands. This is more than 9 seconds faster than the ACR production version. However, the ACR-X is not street legal making it just a track toy.
The Viper ACR-X is powered by an 8.4 liter (510 cu. in.) naturally aspirated V10 with 640BHP (470 kW) and more than 760Nm (560 lb-ft) of torque. The engine is mated to a TR6060 6-speed manual gearbox. This race car comes with a stripped interior and reduced weight to 1500 kg (3300 lbs). The price is also increased compared to the road-going model with $12 000, to $110 000. Still, it is quite cheap for such fast car.
The Viper ACR is extremely quick – 0 to 60 mph in 3.4 seconds, to 100 mph in 7.6 seconds and a top speed of 202 mph (325 km/h). The quickest ¼ mile time is 10.92 seconds with 205.66 km/h (127.79 mph) terminal speed. So, the race version is just a bit faster than that.
Enjoy the video… and the sound!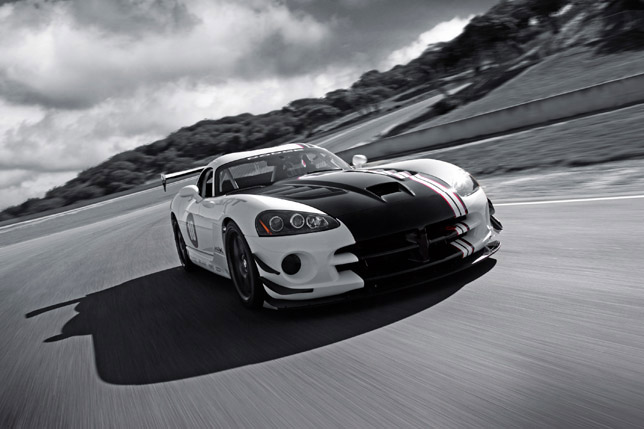 Source: DriveSRT via Youtube