Europe signs up for hydrogen-powered cars
A key decision by the European Parliament to encourage the use of hydrogen-powered cars has been welcomed by ITM Power, a British company leading the hydrogen revolution.
The move will simplify type approval for hydrogen-powered vehicles and speed up the introduction of non-polluting hydrogen cars, vans, trucks and buses on roads throughout Europe.
ITM Power, Europe's largest electrolyser and fuel cell company with a research and manufacturing facility in Sheffield, recently demonstrated how a conventional petrol-engined Ford Focus could be converted to run on hydrogen. But the British firm's major breakthrough has been the development of a hydrogen Home Refuelling Station. This will allow home users to produce their own hydrogen fuel simply and cheaply and overcomes the lack of a filling station infrastructure.
European Commission Vice-President Günter Verheugen, responsible for enterprise and industry, said: "The agreement in the European Parliament is a big step forward in the introduction of hydrogen vehicles. "They have the potential to make Europe's air cleaner and reduce its dependency on fossil fuels. Setting common standards will ensure high safety for citizens and will boost the competitiveness of European manufacturers. Now the EU Member Sates will have the final say and I hope for their support."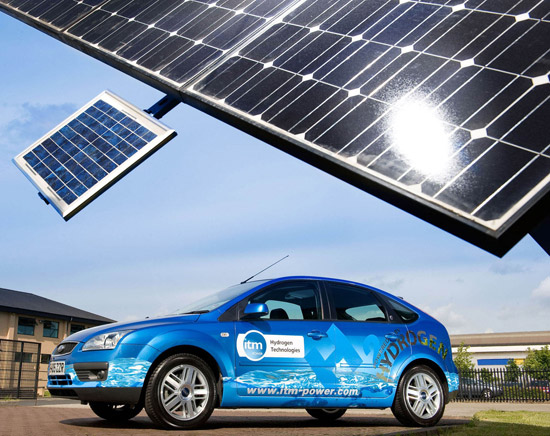 On Wednesday the European Parliament adopted a legislative report that proposes to lay down harmonised type-approval for hydrogen-powered vehicles for the first time.
ITM Power's CEO, Jim Heathcote, said: "This is welcome news and shows that MEPs understand the significant advances that hydrogen-powered vehicles can make in reducing our dependence on fossil fuels." ITM's Home Refuelling Station uses water and electricity – either off-peak domestic mains supply or electricity produced from wind, wave or solar power – to make hydrogen. An overnight charge produces enough hydrogen for its converted Ford Focus to complete a typical daily commuting journey with the option to switch back on to petrol for longer trips.
Jim Heathcote added: "The average commuting journey is around 25 miles so millions of people could drive to work or do the school run every day without producing any CO2."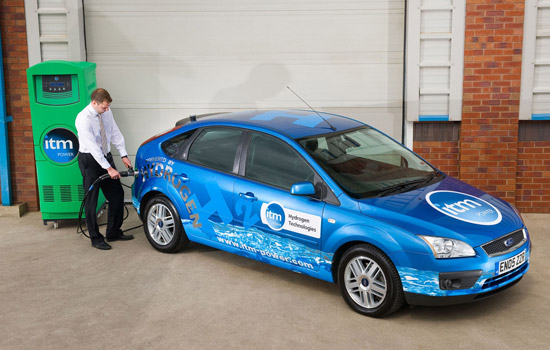 The decision by the European Parliament is further good news for ITM Power which has started test production of its hydrogen Home Refuelling Station.