ExtremeTerrain's Clean Trail Initiative Program is ramping up and is looking to improve the trails near you. The Clean Trail Program was founded by ExtremeTerrain in 2015 and setup to fund trail improvement projects that can include anything from trail clean-up, trail restoration, trail expansion, and more. ExtremeTerrain has worked with numerous Wrangler and 4x4 clubs/groups as well as many privately and publicly owned off-road trails to enact changes for the betterment of trail conditions for the communities being served.
SEE ALSO: SPEED-BUSTER team enhanced two lucky Audi machines. Check'em out!
To date, ExtremeTerrain has granted over 22 grants for trail improvement projects, funding just under $10,000 in trail improvement projects all around the country. In just the past few months for spring/summer 2017, ExtremeTerrain has approved an additional 10 grants and is shooting for more. Applying for a Clean Trail Grant is easy; head to https://www.extremeterrain.com/clean-trail-initiativeprogram.html and click to apply for a grant, filling out a short questionnaire. With a grant from ExtremeTerrain, you can get the tools you need to clean, restore, or expand your local trails, helping to maintain the trail system and improve it for future off-roaders.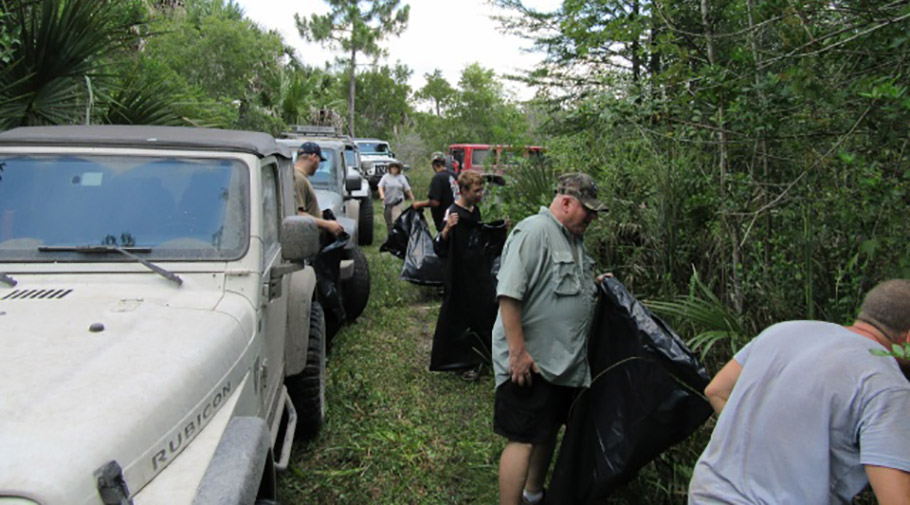 About ExtremeTerrain
ExtremeTerrain.com is a leader in providing enthusiasts with aftermarket Jeep Wrangler parts. Located just outside Philadelphia, PA, ExtremeTerrain is dedicated to providing Jeep Wrangler owners with the best parts at the best prices while also ensuring the conservation and protection of off-road trails. Visit http://www.extremeterrain.com.