Ferrari 599 GTB Fiorano vs. F40 [video]
Ferrari has released a short video clip with 599 GTB Fiorano going up against one of the best cars in 20th century – F40.
Ferrari 599 GTB Fiorano is powered by a huge naturally aspirated 6.0 liter V12 with Aluminium Head and Block delivering 611BHP (456 kW) at 7600RPM and 607Nm (448 lb-ft) of torque at 5600RPM. 0 to 100 km/h in 3.7 seconds, to 200 km/h in 11.0 seconds and a top speed of 330 km/h (205 mph).
Fiorano features Ferrari's new traction control system, F1-Trac. It is just a great car, but is it better than the legendary F40.
Ferrari F40 has a small 2.9 liter twin-turbocharged V8 with 471BHP (352 kW), which is mated to a 5-speed manual gearbox. The power is much less as well as the weight – 1 100kg.
The performance is similar – 0 to 100 km/h in 3.8 seconds, to 200 km/h exactly the same – 11.0 seconds and top speed of 320 km/h (200 mph).
Which is better? Check out the video, below!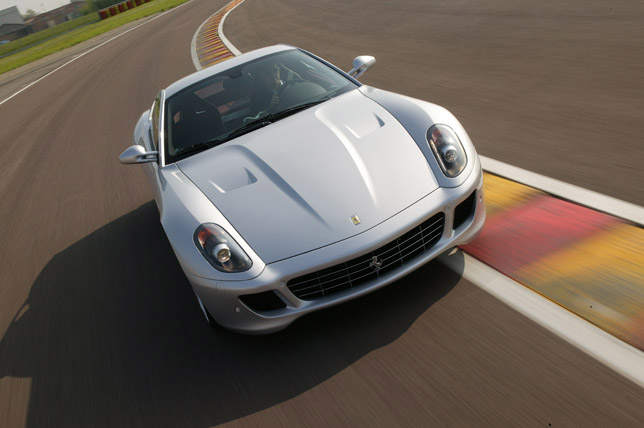 Source: Ferrari