Ferrari California Handling Speciale Package
Ferrari will exhibit a special edition California at the Geneva Motor Show, next month. The optional Handling Speciale package has been developed to deliver more pleasure behind the steering wheel. It features suspension set-up that minimise body roll and make the car even more responsive to driver inputs.
The new California is boosted to 490PS (360 kW) and 505Nm (373 lb-ft) at 5000RPM. This is an increase of 30PS thanks to new exhaust manifolds and an ECU re-map. The torque curve has also been modified and is higher across the engine's generous rev range.
Additionally, the car is lightened with 30 kg without impinging in any way on its structural rigidity and performance.
The performance is staggering – 0 to 100 km/h in 3.8 seconds.
The Handling Speciale package includes Magnetorheological dampers controlled by an even faster ECU (-50% response time) running patented Ferrari software. The package also features stiffer springs for more precise body control combined with a comfortable ride. Lastly, the California benefits from faster turn-in with smaller steering wheel angles thanks to a new steering box with a 10%quicker steering ratio.
All these new features combine to underscore the California's sporty prowess without affecting its high-performance grand touring vocation – an achievement very much in line with Ferrari's DNA
There are also a new, even more extensive choice of colours developed by the Ferrari Styling Centre, including two-tone finishes.
Ferrari are definitely on the right sport improving the performance of their California by adding HP and reducing weight.
Prices are not announced, yet.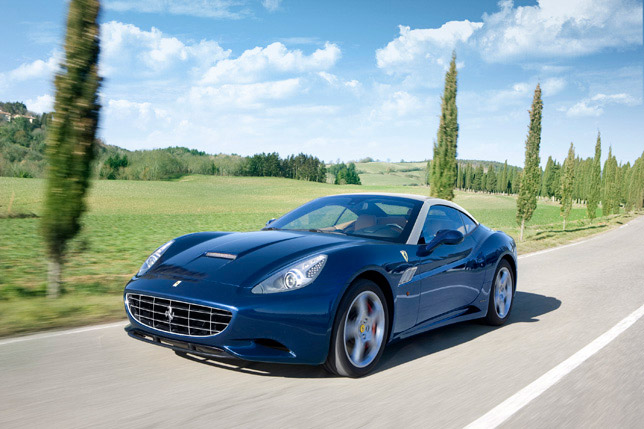 Source: Ferrari