Ferrari FF - crash [video]
Here is the first crashed Ferrari FF. Jethro Bovingdon tried to make a video review of the expensive Italian sports car through some narrow country roadwork, but suddenly… Check out the video. 2012 Ferrari FF has a European price tag of £230 000, so the repair should be quite expensive.
Ferrari FF is powered by a naturally aspirated 6.3 liter V12 with 660PS (485 kW) and 683Nm (504 lb-ft). The acceleration is just staggering – 0 to 100 km/h in 3.7 seconds and the top speed is 335 km/h (208 mph).
All this figures mean that the car is extremely fast and unforgiving, that's why the driver should be completely focused, not like our colleague Jethro Bovingdon from Car Magazine.
Ferrari FF features 4RM (Ruote Motrici), which is AWD system, but with some advantages.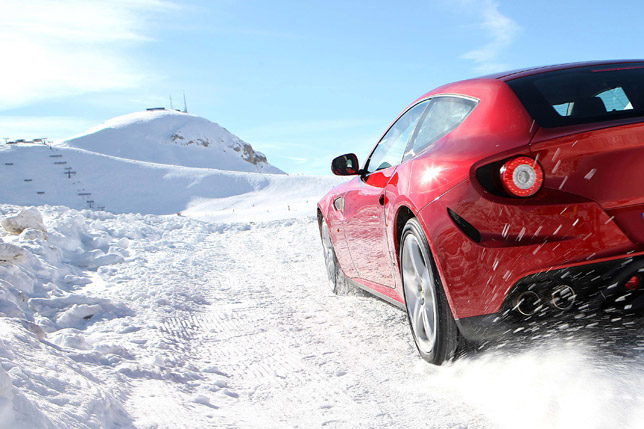 Source: Carmagazine