Ferrari's 4WD System in FF [video]
Ferrari and four wheel drive is almost the same as BMW and front wheel drive, but the world is gone mad.
In the video below, there are detailed explanation, how Ferrari's new 4RM all-wheel drive system works.
The system is presented in the new model FF, which was exhibited in Geneva.
The 4RM (Ruote Motrici) has some advantages over a standard AWD system and the most important is its weight - it is 50% lighter. The power transfer unit takes the torque directly from the crankshaft while two separate multi-plate clutches drive the front wheels independently. Sounds like science fiction and it is.
The important in Ferrari FF is the monster under the bonnet -  6.3 liter V12 with 660PS (485 kW) and 683Nm (504 lb-ft). It is mated to a 7-speed double-clutch gearbox. 0 to 100 km/h in 3.7 seconds and top speed of 335 km/h (208 mph). This sounds better.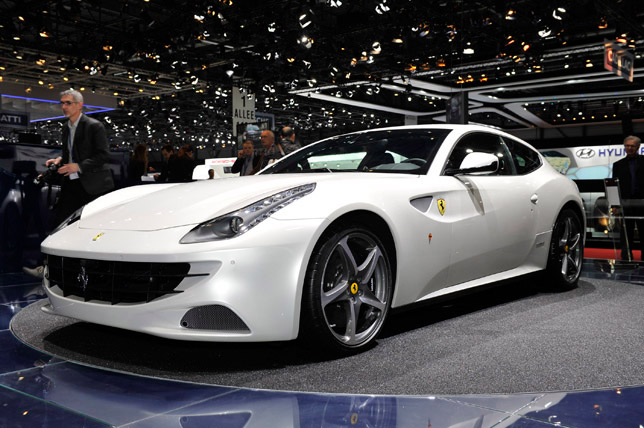 Source: Ferrari