Ford smart driving cuts fuel bill for motorists
Figures achieved by 500 drivers in the Ford Focus ECOnetic Smart Driving Challenge show how much money, fuel and CO2 can be saved by using eco driving techniques.
The Energy Saving Trust, which ran the Ford Smart Driving Challenge with low CO2 Ford Focus ECOnetic models, has reported:
Fuel saved after deploying smart driving tips equated to £325 per year for the average motorist

Drivers improved their miles per gallon by 33.4 per cent

Associated CO2 impact improved by 22.5 per cent

Best fuel consumption recorded for Ford Focus ECOnetic was 78.5mpg (compared with official combined figure of 65.6mpg)
Ford's summer Smart Driving Challenge ran at seven locations across the country, including the British International Motor Show in London.  Other regional challenge events were at Murrayfield, Scotland;  Tynemouth;  Knowsley, Merseyside;  West Midlands;  Longleat, Wiltshire;  and Cornwall's Eden Project.
The 500 drivers taking part tackled a three-part test.  The first was to establish existing smooth driving skills, with fuel consumption/CO2 output recorded.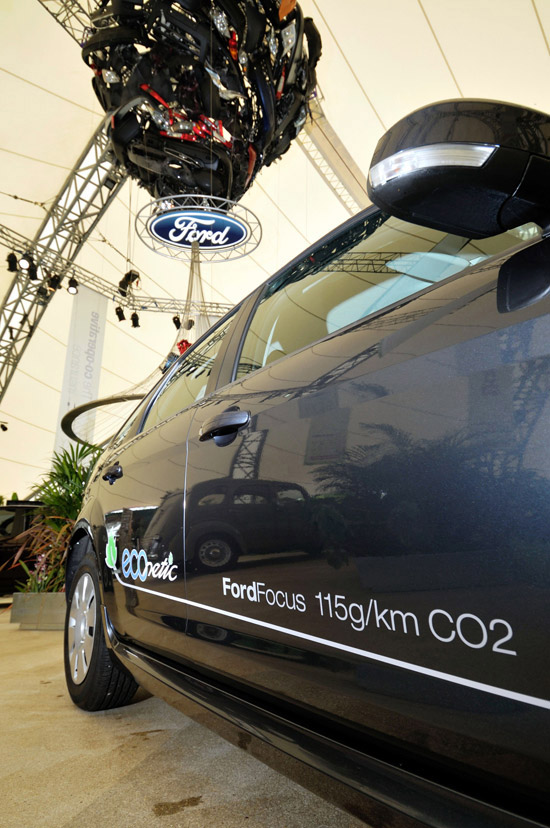 Next came eco driving instruction from the Energy Saving Trust before a second mpg/CO2 measure was produced –expressed as an annual fuel saving.  Smart driving techniques deliver environmental, financial and safety benefits by reducing fuel consumption thanks to a smoother driving style aimed at eliminating wasteful acceleration and braking.
Nigel Underdown, Energy Saving Trust's head of transport advice, said:  "These are great results proving that a few simple smart driving techniques make a huge difference to fuel consumption.
"Typical annual savings equate to £325 or 650kg of CO2 per car.  If all drivers reduced fuel consumption by the same proportion, more than 15 million tonnes of CO2 emissions would be avoided every year."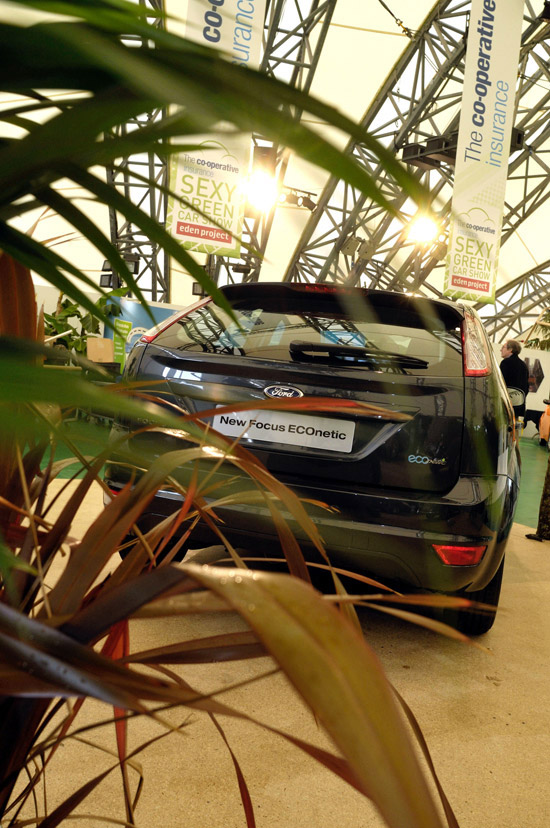 The Ford Smart Driving Challenge featured Ford Focus ECOnetic TDCi models, which combine aerodynamic styling, low rolling resistance tyres and enhanced engine oils to achieve CO2 output of 115g/km.  Ford Mondeo ECOnetic (139g CO2) and Fiesta ECOnetic (98g CO2) models have also been launched.
Independent analysis by cleangreencars.co.uk shows that if customers continue their move into such lower CO2 and higher mpg Ford models, 83,818 tonnes of CO2 a year could be avoided – equivalent to annual emissions from around 13,000 homes.
Roelant de Waard, Ford of Britain chairman and managing director, said:  "The combination of economical cars driven frugally can have a dramatic impact, as our Ford Focus ECOnetic Smart Driving Challenge has highlighted.  Our sales of low CO2 cars are up 42 per cent this year so far as Ford meets the modern day imperatives of family motoring – lower fuel costs and CO2 emissions from affordable vehicles."
What is eco driving?
Change up through the gears at between 2,000 and 2,500 rpm

Ease your speed.  Driving at 70mph uses around 15 per cent more fuel than at 50mph

Anticipate to avoid unnecessary acceleration and braking

Use auxiliary equipment selectively, eg air conditioning

Switch off the engine whenever safe to do so

Check and adjust tyre pressures regularly, according to load and speed driven

Remove unnecessary cargo from the car to reduce weight

Reduce aerodynamic drag whenever possible, eg close windows or remove roof racks
What are the benefits?
Reduced fuel consumption

Lower fuel bills

Less CO2 emissions

Lower accident rates as a result of improved anticipation