Genesis New York Concept Teased Ahead of Official Premiere [w/video]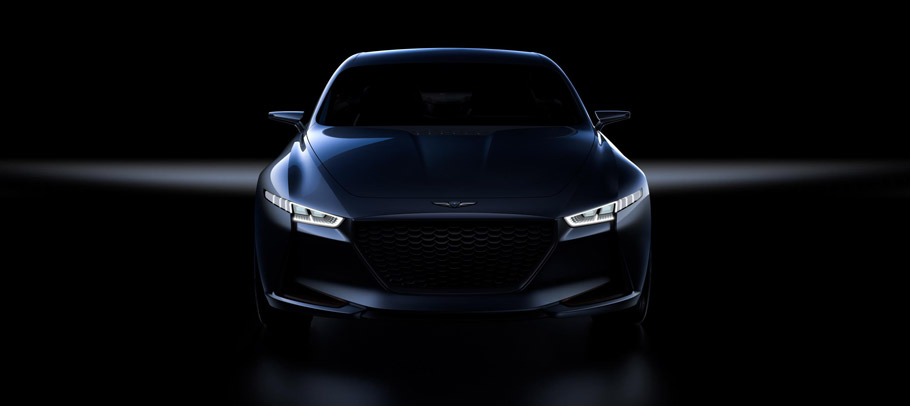 Hyundai has just teased the new Genesis Concept vehicle, which it is going to reveal at the New York International Auto Show. Unlike Toyota, the Korean company has shown details of the car by a single but darkened image and a short film. What we know for sure is that the 'New York Concept' gives an outlook to the Genesis design in the future.
The design image, together with a teaser film released ahead of the unveiling, show a little bit of the athletic elegance of the four-door sports sedan. This design direction is said to distinguish the forthcoming Genesis products.
SEE ALSO: Hyundai i10, i20 and i30 GO! are Dedicated to UEFA EURO 2016 
Envisioned as a progressive concept car, the vehicle will be an example of the quality that the brand can achieve. On the image and video we see expressive volumes and refined design, athletic elegance and of course the characteristic for Genesis styling cues.
What we know form the rumors is that this concept car is likely to be a preview of the Genesis G70, which is created to be a competitor of the BMW 3 Series, Mercedes C-Class and Audi A4. The four-door sports sedan will be revealed on 23rd of March and will definitely go into a production variant. It is a matter of time to know when and hopefully Hyundai will announce this after the NY Auto Show.
Check out the video below to spot the exciting details of the New York Concept.
Video Source: YouTube
Source: Hyundai