Get ready for the Le Mans 24
As 24 Hours of Le Mans is being anticipated strongly and even anxiously by many, today's session of it was to be remembered as well. Two diesel and two hybrid unique Audi quattro cars have ended the day extremely successfully. They have achieved the quickest lap times during the practice and ended in consequent order from one to four.
After them were two newly developed petrol hybrids, staying under the name of Toyota. Nissan DeltaWing on the other hand ended the practice day with a best lap of 3:43.576. This basically means that the car goes in the midst of the LMP2 class cars.
And yes, this weekend will be all about the Le Mans, so you definitely need to consider how to stay informed about what's happening on the race track. Here's some essential information on how to stay on track during the big event.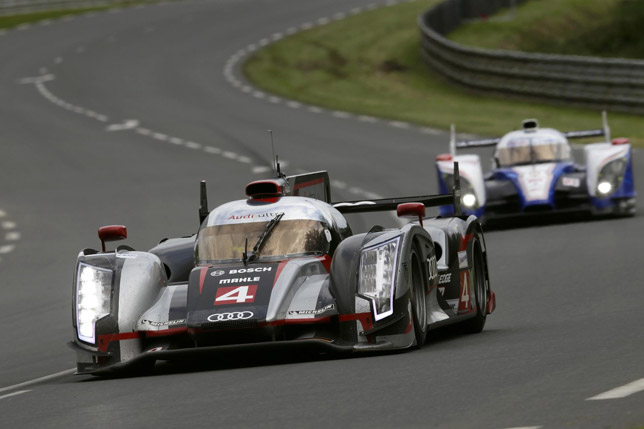 2012 24 Hours of Le Mans
Race Start: Saturday June 16, 3:00PM CET (9AM Eastern)
Speed's alternating broadcast schedule on TV and Speed.com:
Speed TV: 8:30AM - 1PM
Speed.com: 1PM - 2:30PM
Speed TV: 2:30PM - 7PM
Speed.com: 7:00PM - 7:30PM
Speed TV: 7:30PM - remainder of race (through 9AM Sunday)
Live-streaming Audio:
Live Timing:
Spotters Guide:
Source: Autoblog via ReillyBrennan.com