G-Power BMW M3 E92 SK II - 333 km/h [video]
G-Power has introduced another tuning package, but this time for the M3 E92. Furthermore, the tuned car has been driven at the 2011 Nardo High-Speed Test event in Italy run by German car magazine Auto, Motor und Sport and achieved a brutal result.
The 12.3 km-long route is basically a circle with a diameter of 4 km and an elevated roadway that is reminiscent of a steep curve. G-Power BMW M3 E92 SK II was driven by Christian Stöber, who topped 333.29 km/h (207 mph).
The reason for this result is the SK II "Sporty Drive" supercharger kit, which boosts the mighty high-revving 4.0 liter V8 up to whopping 570PS (419 kW) and 565Nm (417 lb-ft). The sprint to 100 km/h is also improved – 4.4 seconds and to 200 km/h in just 12.9 seconds.
G-POWER also offers a high-performance brake system in the program including powerful disc brakes with 396 mm diameter at the front axle and 380 mm at the rear axle in conjunction with 6-piston and 4-piston calipers allow decellerations beyond 1.0g.
The M3 also gets a GM3 RS coilover suspension and Silverstone alloy wheels fitted with Michelin Pilot Super Sport road tires.
The G-Power SK II "Sporty Drive" supercharger kit is priced at €11 500.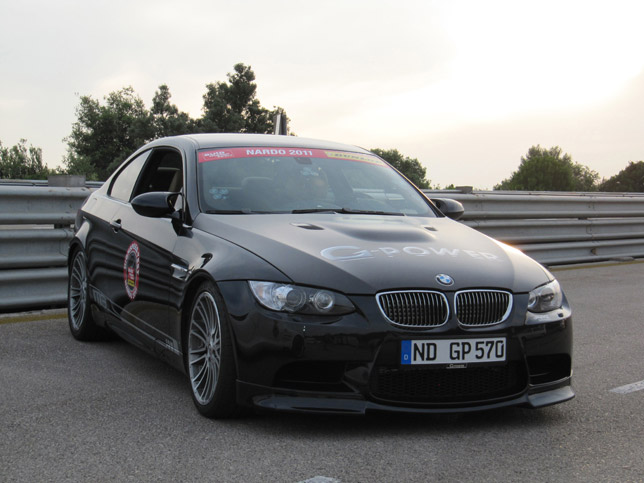 Source: G-Power