Green machine hits the islands
Forget Congestion Charge-dodging Londoners – a canny car buyer from a remote Scottish island has snapped up one of the first UK examples of the ultra-green SEAT Ibiza Ecomotive.
James Monro collected his shiny new Ibiza from Inverness dealer Bannerman and shipped it to his home on North Uist within hours of the new model's launch.
The fuel-sipping Ecomotive is one of the cleanest, most environmentally-efficient cars on the road today with super-low emissions of just 99 g/km CO2, making the diesel one of only two conventional-engined cars to entirely avoid road tax.
But it's the car's remarkable fuel returns of up to 88.3 mpg (extra urban) which persuaded Mr Monro to splash out on one for his Outer Hebridean home.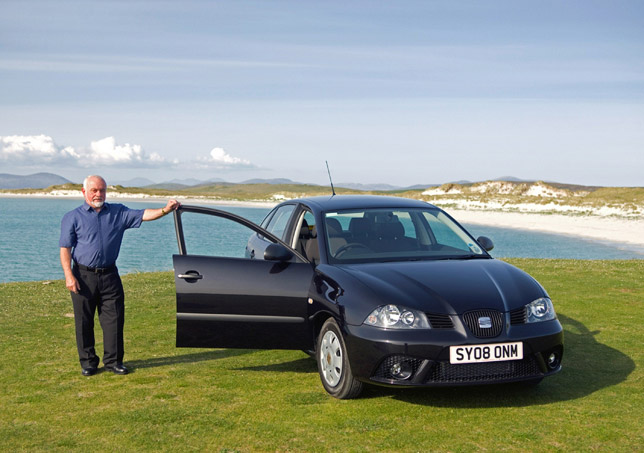 Fuel prices on the island – which measures just 13 miles by 18 miles and has a population of around 1,200 – are regularly among the highest in the country.  Recently diesel hit a whopping £1.36 per litre, or a wallet-withering £6.17 a gallon.
But after just a few days behind the wheel of the new model, which costs from just £11,000 RRP, the electrician is already delighted with its performance.
He is averaging an impressive 66.6mpg – even on North Uist's winding roads which require constant changing up and down the gears.
A delighted Mr Monro said: 'As you can imagine, I've not done many miles in the Ecomotive yet, but I've been really impressed with the way it's performed.
'To get more than 66 miles to a gallon on the island's roads is quite an achievement, and the car doesn't feel any different to drive.  In fact, it's a lot quicker and more responsive than my old diesel.
'People at the filling station have asked me about the car and can't believe how many miles it can do and that it's exempt from road tax.  Who knows, maybe Bannerman will sell more cars to the islands.'
Mike Stephen, Dealer Principal at Bannerman SEAT in Harbour Road, Inverness, said: 'We always knew the Ecomotive was going to be popular but, to be honest, we were surprised to have made one of the very first sales in the UK.
'The car will be most in demand in London where it will allow drivers to save a small fortune on the revised Congestion Charge, but people everywhere are concerned with their impact on the environment and rising fuel prices are a particular concern for folk in the Highlands and Islands.'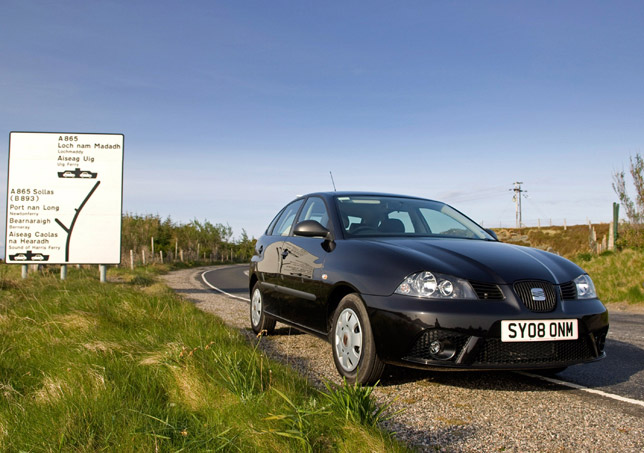 New software is added to the characterful three cylinder powerplant's ECU, while particulate emissions are further reduced thanks to the addition of a state-of-the-art Diesel Particulate Filter (DPF).  Ratios in the Ecomotive's slick five-speed manual gearbox are lengthened, too, making for both more relaxed cruising and improved economy.
This Ibiza is also more slippery through the air, with a Cd (coefficient of drag) figure of 0.30, compared with Cd 0.315 for the standard 1.4 TDI model.  And special low rolling resistance 14" tyres from Dunlop help reduce road friction.
However, the model's exceptional performance has been achieved without compromising the sporty driving experience for which SEAT is famed.
There's also no shortage of equipment on board with air conditioning, electric front windows, steering wheel-mounted audio controls for the MP3-compatible single-disc CD/radio and speed-sensitive electro hydraulic power steering all coming as standard.