Gumpert Apollo [video]
Gumpert are making simply brutal cars. One and only one thing matters and this is speed. Take a tour on board of Apollo doing a few laps at the Monza circuit in Italy.
Gumpert Apollo is powered by a 4.2 liter bi-turbo V8 from Audi. The power is 650PS (478 kW) in its standard configuration. However, the version in the video is pumped to 800PS (558 kW). If you 650PS are not enough for the owner of the super sports car, there is always a Sport variant with 700PS (515 kw), which is completely street legal.
Enjoy the video!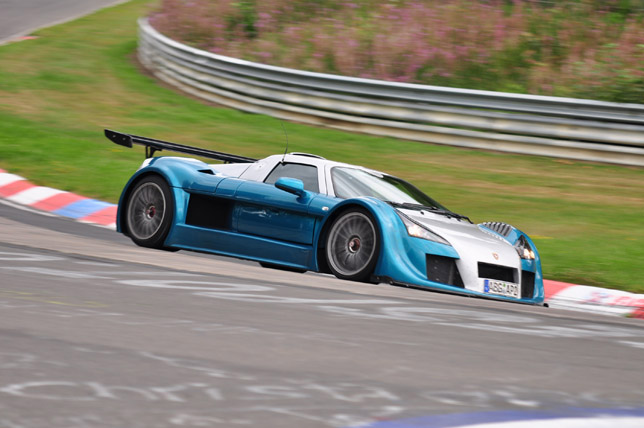 Source: Marchettino/Youtube and worldcarfans.com