Happy days in a Lexus RX 400h
Henry "The Fonz" Winkler and Nicky Cox, Editor of First News are touring schools across the country in a Lexus RX 400h, in support of the Government's 2008 National Year of Reading.
Both Winkler and First News, the widest read weekly children's publication in Britain, are committed to helping sustain the environment. Winkler himself owns a RX 400h at home in the USA.
Nicky Cox, First News Editor, said:  "We are committed to trying to help to sustain the environment and so wanted to use a Lexus hybrid for our tour."
The Lexus RX 400h achieves reduced carbon dioxide emissions and better fuel economy thanks to the advanced Lexus Hybrid Drive System. This features both electric motors and a conventional petrol V6 engine, which work together according to driving conditions to maintain the highest possible efficiency.
The premium SUV's environmental performance is strengthened by the fact it can run for short distances on electric power alone in slow moving traffic, cutting emissions to zero.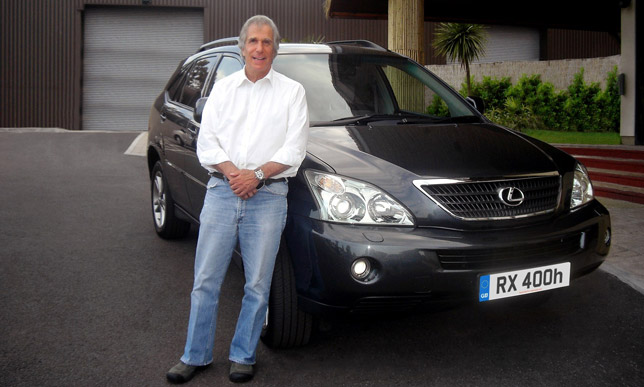 Winkler, world famous for his role as "The Fonz" in the hit television show Happy Days., is now the author of a best-selling series of children's novels about a boy called Hank Zipzer, the World's Greatest Underachiever. Winkler based Hank on his own experiences as a boy with dyslexia.
The tour kicked off on 30 June and will continue until 10 July.First News and Winkler are visiting 11 schools* during their tour and stopping off at branches of W.H. Smith in Kingston upon Thames, Birmingham and Manchester along the way, where Winkler will be signing copies of his books.