HGK BMW E46 Drift Car for 2012 season [video]
Here is a nice video by HGK Racing revealing their unique BMW Drift Car for the new 2012 season. The specially prepared vehicle is based on E46 M3, but it is entirely reworked in order to get maximum performance.
The front and the rear end of the car are removable and all suspension parts are held on tube construction. The engine also stands on the newly created chassis. The result is amazing – just above 800 kilograms including the large LS3 V8 engine developing 500PS (368 kW) and 700Nm (517 lb-ft) of torque.
The fun is guaranteed with such amount of power and perfectly balanced low-weight coupe. The car looks like a go-kart without the front and the rear, but it goes as fast as a rocket … sideways!
Enjoy the video!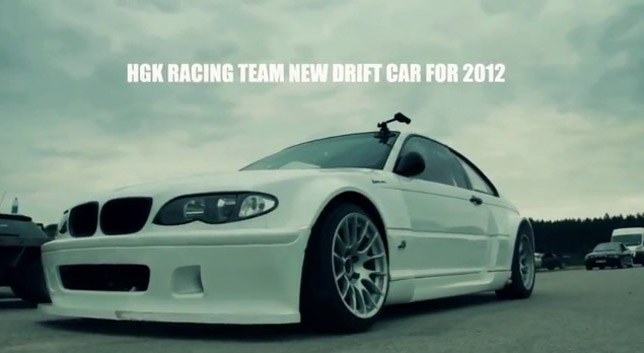 Source: HGKRacing via Youtube