Hyundai Blue Link Vehicle Safeguards Alerts In-Vehicle App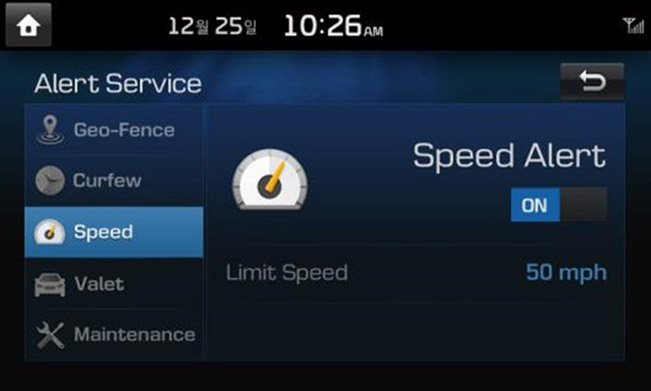 Automobile crashes seem to become more and more common nowadays and they often result in a fatal way. Now, Hyundai automotive manufacturer is helping customers change their bad driving habits and especially those of teenagers by creating their highly efficient Hyundai Blue Link Vehicle Safeguards Alerts In-Vehicle App.
The Vehicle Safeguards Alerts App can be downloaded into the multimedia systems of the new 2015 Hyundai Azera and soon will also be available on Genesis and Sonata models in combination with navigation. The greatness and usefulness of the in-vehicle app derives from the fact that it enables parents to observe, control and set limits on their Hyundai's speed, hours of operation and movements by text messages, e-mails or both. How can you not love technology? It simply gives you power and places it right in front of you.
What this app precisely does is that it allows the alerts to be seen from inside the car which, in fact, brings even more calmness and feel of secureness to parents. For instance, a teenage driver will see a notification on the vehicle's multimedia screen while the parent will receive a text message alerting them of some violation (if there is any). After that, the alerts can be used by parents to remind teenage drivers that their driving is being observed. It is kind of like Big Brother in an app version, isn't it?
The Safeguards Alerts App features:
Speed Alert: It allows owners to set in advance a speed limit for their Hyundai car and receive automatic alerts when that speed limit is exceeded.
Curfew Alert: It enables owners to pre-set time intervals for when their Hyundai can and cannot be driven and receive an alert if it exceeds those limits.
Geo-Fence: Thanks to this option, owners can indicate boundaries and monitor their Hyundai's movements in and out of them.
Valet Alert: It gives owners the opportunity to receive an alert if their vehicle travels beyond a pre-set limit from the drop-off point.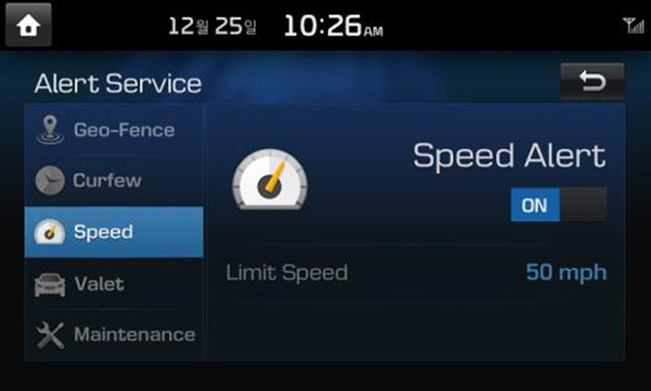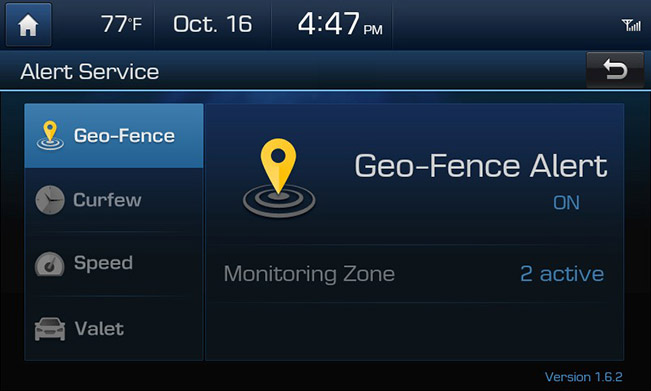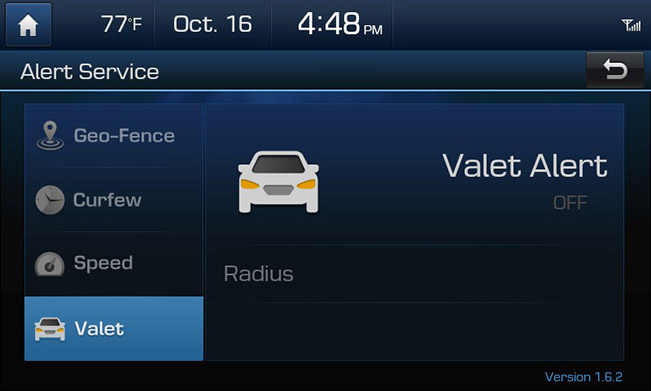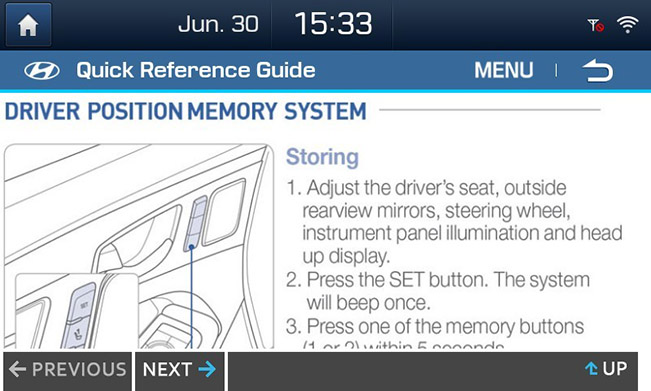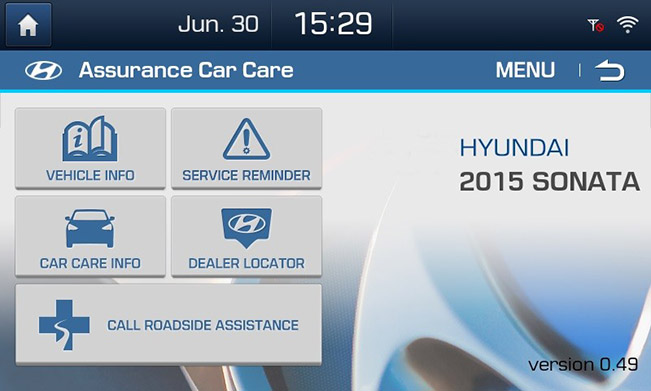 Source: Hyundai