Infiniti Test-Drive at Music Cube Events at Westfield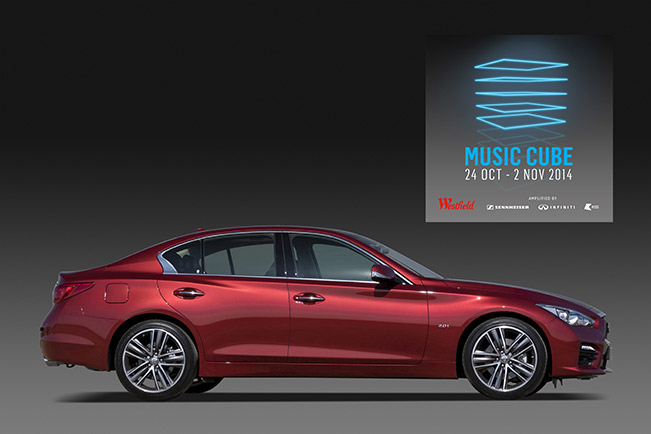 The Japanese premium manufacturer Infiniti is teaming up with Westfield in its avant-garde Music Cube events. At the show Infiniti will represent a few of their newest models and will enable visitors to experience them. The idea of the music event is to create an innovative and, a sort of, non-conformist way of listening to live bands that are performing in unconventional and different environments.
During the Music Cube series of events, customers will be given the opportunity to test-drive the new Infiniti Q50 2.0 Turbo. The car is positioned in a close distance to the stage and will be available to be driven on an on-road route close to the Westfield London.
In order to keep the interest of the visitors going, Infiniti experts will be available to explain the car's improved characteristics. What is more, the team of professionals will also display the Q50 handling and performance abilities around a special on-road route close to each of the centers.
In relation to this, François Goupil de Bouillé, Infiniti vice president for Europe, Middle East and Africa, has pointed out that: "Infiniti prides itself on designing cars to always be innovative. With test drives available from the Westfield sites we are able to demonstrate how this new technology can be fun, exciting and involving for the driver." In a similar way Music Cube applies the same to the music sector and industry. The event is trying to promote a new-way involvement with the music.
Music Cube events at Westfield London (White City) will be running from Friday October 24 to Sunday October 26, and then at Westfield Stratford City from Friday October 31 to Sunday November 2. No booking is required beforehand.
Source: Infiniti