Jaguar land rover retail director is amongst the industry elite
Sara Cummings, Jaguar Land Rover's Global Retail Operations Director, has been named as one of the European automotive industry's top 25 female executives by Automotive News Europe magazine.

The list of leading women was compiled by the magazine's editorial team after five months of research across a host of automotive areas including: vehicle manufacturers, suppliers and dealer groups. Those who made it on to the final list did so as a result of their discernible influence and contribution to the European auto industry.
Commenting on the leading women, Douglas Bolduc, editor of this edition said: "We wanted to do more to highlight the achievements of women and this project is the result. More than 100 women were nominated and we had many debates on the full list in order to get it down to 25. Ultimately we were looking for people in leadership roles, people who are making a difference at their companies and in the industry. We were impressed by Sara's unique background and after interviewing her, we were even more impressed."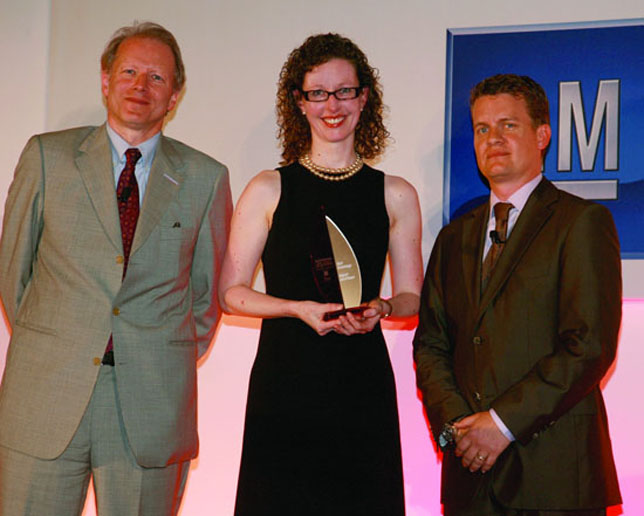 Sara joined Jaguar in 2001 as a Global Brand Manager following a rich and varied career at Mars Confectionery, Safeway Stores and Kodak Ltd. She later moved on to be the Global Communications Director for Land Rover, delivering numerous launch campaigns, including the acclaimed Range Stormer concept and Range Rover Sport campaigns. Since moving to her current role in 2005, Sara's retail initiatives have improved the quality of the dealer networks and customer satisfaction.
Commenting on her selection Sara said: "It is great that Automotive News Europe are highlighting the role females play within the automotive industry and I am delighted to have been nominated among such esteemed company. The car industry is an exciting and dynamic sector to work in and I would encourage more women to consider it when making career choices."
The contribution of all 25 women was celebrated at a specially arranged dinner in Turin.   Featuring alongside Sara are three other British women who made it on to the 2008 list: Barbara Richmond, Finance Director of Inchcape, Christine Gaskell, HR Board Member at Bentley and Sue Brownson, MD of Blue Bell Group.