Jeep Off-Roading Recovery Gear and Techniques You Need to Know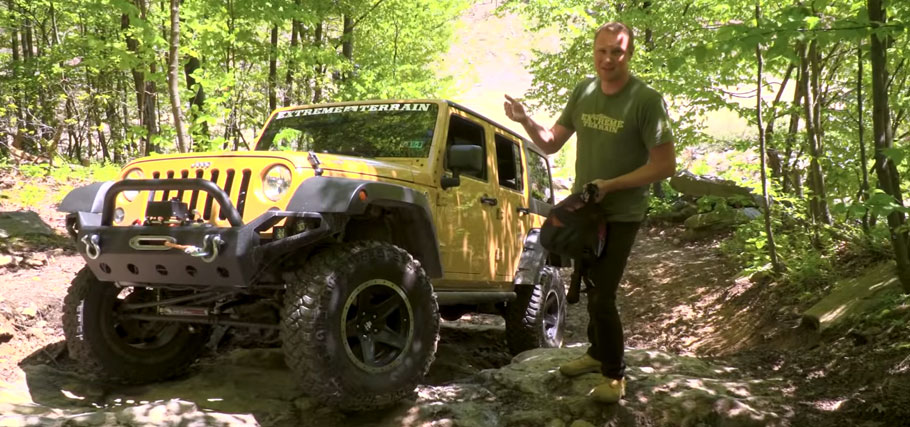 "If you spend enough time on the trails and push yourself and your Jeep, eventually you'll end up stuck. Knowing a few simple recovery techniques will ensure that you're quickly and safely back on the move" -Ryan Huck
This month's Throttle Out episode from ExtremeTerrain (XT) is for those who use their vehicles off-road or have thought about it. Whether it's a fire trail, rock crawling or mudding—chances are, regardless of your skill-level, you will eventually get stuck. Preparation is key when on the trail so having the right techniques, tools and, even, a buddy to assist you will make the trek safer and more fun.
XT video host and Wrangler aficionado Ryan Huck recently visited Rausch Creek Off-Road Park in Pine Grove, PA to go over some of the recovery gear and techniques needed to wheel the trails and mud pits, so you can learn more about the perfect recover strategy for any slippery situation.
Products featured in this episode include: RedRock 4x4 Ground Anchor, RedRock 4x4 Extreme Recovery Jack, Rugged Ridge Premium Recovery Kit, and Barricade 9500LB Winch w/ Synthetic Rope.
You can watch this Throttle Out here: https://www.extremeterrain.com/throttle-out-oct2018.html
About ExtremeTerrain ExtremeTerrain.com is a leader in providing enthusiasts with aftermarket Jeep Wrangler and Toyota Tacoma parts and accessories. Located just outside Philadelphia, PA, ExtremeTerrain provides Wrangler and Tacoma owners with the best parts at the best prices while also ensuring the conservation and protection of off-road trails. For more, visit http://www.extremeterrain.com.