Ken Block and The Stig [video]
Ken Block and The Stig are on the cover of Top Gear Australia magazine and you may guess what happens, when two of the most notorious race drivers meet each other.
The Stig was put behind the wheel of a 2011 Ford Falcon FPV GT-P, which has longitudinally mounted supercharged V8 engine and RWD with LSD. It is a perfect configuration for a fantastic burnout. FPV GT-P has 428PS (315 kW) at 6500RPM and 551Nm (408 lb-ft) at 4750RPM. 0 to 100 km/h takes 5.8 seconds and the top speed is 280 km/h (174 mph).
Ken Block drives his specially created Ford Fiesta making some donuts around the FPV.
You can learn more about this challenge in the November 2011 issue of Top Gear Magazine Australia.
One thing is for sure, there are a lot of burning rubber, smoke and fun happening on the race track.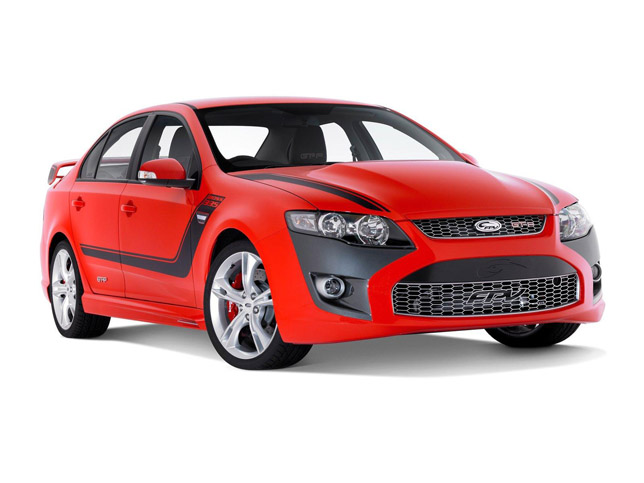 Source: MonsterWorldRally via Youtube