Ken Block - Ford Fiesta WRC crash [video]
Ken Block alongside Alex Gelsomino destroyed Ford Fiesta WRC just ahead of Rally of Portugal. The video shows, how easily a car can be rolled and to get airborne. Block clipped  the inside of a turn and it sent his Fiesta WRC car flying sideways.
The Fiesta rolled once, after that it smacked the ground and rolled several times. The crash is severe, but thank God, nobody is injured. Both Block and Gelsomino are sent to the hospital immediately, but they are OK. The car, however, is destroyed in seconds.
This means, that Ken Block won't take a part in Rally of Portugal, but he will be ready to compete at Rally Argentina.
Check out the video!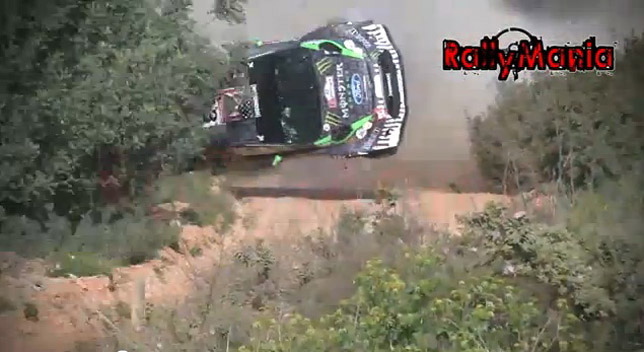 Source: rally-mania.blogspot.com