Ken Block's Gymkhana Four - The Hollywood Megamercial
DC Shoes has released the fourth episode of the famous Gymkhana series. Ken Block once again blown several sets of tires in a staggering way.
The specially prepared Ford Fiesta took a course onto the Universal Studios back lot, where the crew had five days to shoot. The director is Ben Conrad (Zombieland and 30 Seconds or Less).
As you may suggest, this fourth episode is a sensation as the first three it has been watched more than 100 000 times for a single day. Still, the first three parts have been watched over 110 million times.
There are a lot of interesting moments in the video clip as well as a great number of stunts, which are extremely dangerous even for such prepared driver and car. So, do not try this at home and enjoy watching the adrenaline junky – Mr. Block.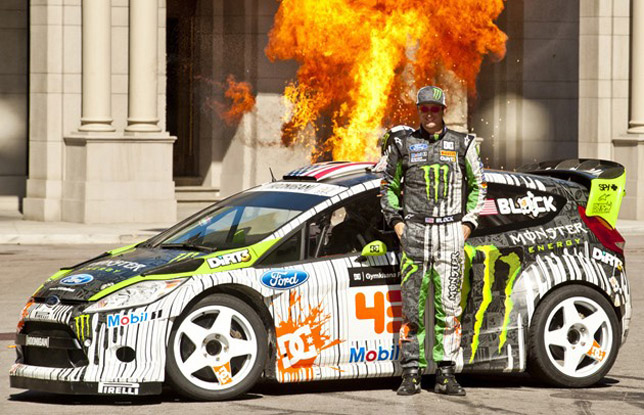 Source: DC Shoes via Youtube