Kia Soul sees final development in the UK
The new Kia Soul, on sale in the UK at the beginning of March 2009, is the first Kia to have been developed specifically with UK roads and drivers in mind.
Detailed work to create a bespoke ride and handling package was completed by Lotus, the renowned automotive consultancy, based in Norfolk, East Anglia.
Kia Soul has been secretly on test in the UK during late 2008 and the constant evaluation has been fed back to the factory in Korea as well as the research and development teams in Europe.
The work undertaken by Lotus on the ride and handing package has resulted in changes to the overall suspension settings and bump stops.  These changes have allowed the Soul to become more compliant with UK roads, adding a touch more refinement to the ride, yet allowing the dampers to do more 'work' under the chassis.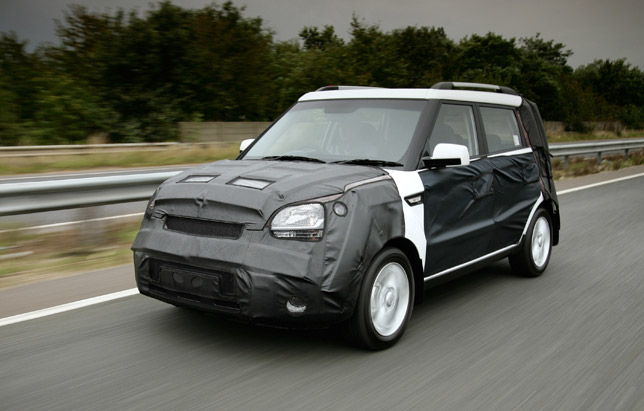 The result is that the Kia Soul is now one of the most complete cars Kia has ever produced as it is available with specific suspension packages for Europe, the US and UK.
Paul Philpott, Managing Director, Kia Motors UK Ltd., said: 'Soul is a very exciting product for Kia and for our customers.  It has a unique look and style and will bring something fresh to the UK market with several innovations.  We firmly believe that customers who have never considered a Kia before will look at Soul and see it as a viable option when it comes to buying a new car.'
Philpott added; 'The result of our partnership with Lotus is a more composed ride which we think is much more suitable to what our roads can throw at Soul, and additionally, it is also a more exciting car to drive.'