Kia's Iconic Hamsters are Back and Creating the 2015 Soul EV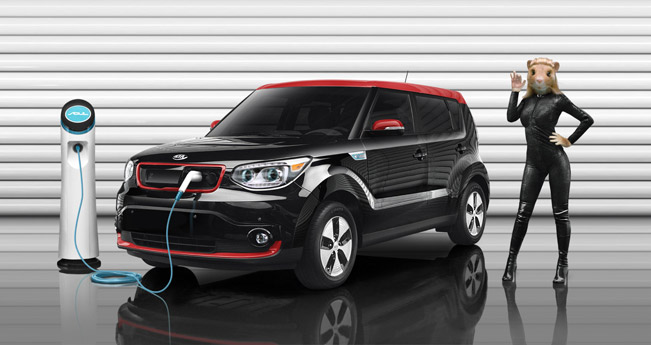 The iconic hamsters are back! And if you are an automotive fan you would probably know what we are talking about. Of course, they are involved with nothing else but the new Kia Soul, and this time the new ad comes to advertise its electric version. The ad, which you can watch below, will during Sunday's broadcast of the MTV Video Music Awards. You can watch the extended cut below. The commercial features Maroon5's single called "Animals" which also makes a debut in this ad.
2015 Kia Soul EV is company's first mass-market EV. It is the centerpiece of the Kia's Clean Mobility program. The car is scheduled to go on sale in the third quarter of the year. The zero-emissions EV keeps the funky style and functionality of the Soul model. However, it also introduces new and more aerodynamic styling characteristics.
The car is also the first vehicle in the world to receive Underwriters Laboratory's (UL) environmental validation for the integration of 10 percent bio-based material in the interior. A 27 kWh lithium ion polymer battery powers the electric motor. It produces 110 hp (81 kW) and 285 Nm (210 lb.-ft.) of torque, and also drives the front wheels. The expected range that it can cover is around 80-100 miles.
The trio of music-loving hamsters debuted in the ad campaign for the Soul model back in 2009. Since then they have become a genuine phenomenon. The latest ad finds the hamsters inhabiting a high-tech, high-energy laboratory where they unleash their inner mad scientists. The result is the creation of the most innovative and eco-friendly Soul.
Later on in the video, sparks fly and jaws drop when a surge of electricity leads to the discovery of a furry new friend as well as the zero emissions 2015 Soul EV. Just take a look.
Video Source: YouTube
Source: Kia