Koenigsegg Agera R - Record 0-322-0 km/h [video]
Koenigsegg Agera R has achieved a new World Record for the incredibly tough discipline 0-300-0 km/h. It also managed to record time in addition to 5 other world records. The runs took place at Koenigsegg's proving ground in Ängelholm, Sweden on September 2, 2011 at 12.08 pm in a standard Koenigsegg Agera R.
The Agera R is powered by a twin-turbo 5.0-liter V8 engine with 1115PS (820 kW) and 1200Nm (885 lb-ft) of torque.
The engine is mated to a 7-speed dual-clutch gearbox and the overall weight of the vehicle is 1330kg. The top speed is over 390 km/h (245 mph) and despite that, the fuel consumption is just 14.7 litres per 100 km with CO2 emissions of 310 g/km.
Reconds:
0 to 300 km/h = 14.53 sec
0 to 300 to 0 km/h = 21.19 sec
0 to 200 to 0 mph = 24.96 sec
All data was measured and collected by a third party with the officially accepted Racelogic VBox performance recorder, so these are official Guinness records.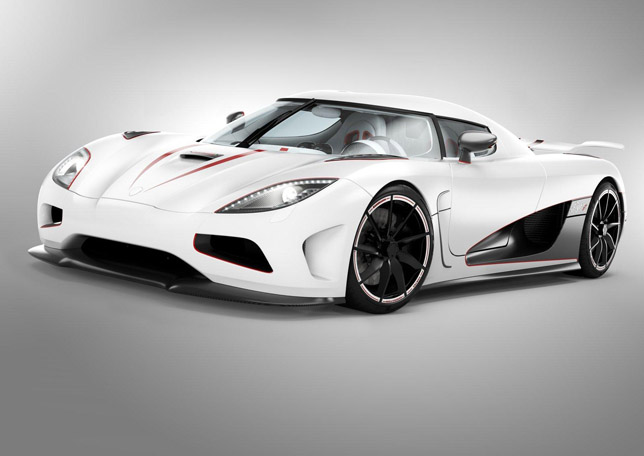 Source: m5boarddotcom via Youtube