Koenigsegg Agera R [video]
EVOTV has released an interesting video of the hyper car – Koenigsegg Agera R. The video shows the development of the prototype, which is used to create Agera R and some details about the running gear and the powertrain.
Koenigsegg Agera R was unveiled at the Geneva Show. It is powered by a 5.0 liter twin-turbo V8 with 1115PS (820 kW) at 6900RPM and 1200Nm (885 lb-ft) of torque at 4100RPM. However, over 1000Nm is available from 2700 to 6170RPM. 0 to 100 km/h takes 2.9 seconds and to 200 km/h takes 7.5 seconds. 0-200-0 is covered in 12.7 seconds, which is possible thanks to the huge brakes, which stop the car from 100 km/h to 0 for 30.5m.
Agera R has a weight-to-power ratio of 1.19 kg/hp. The curb weight is 1435 kg.
Koenigsegg Agera R has special Vortex Generating Rim (VGR) wheels wrapped in Michelin tires, which are specially developed for the hyper car and can hold a speeds up to 419 km/h (260 mph).
Enjoy the video!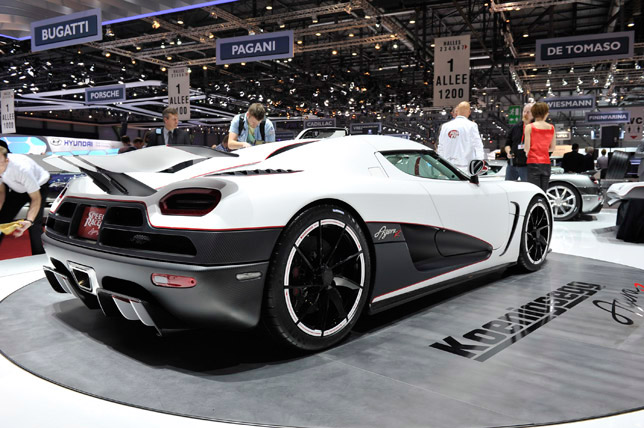 Source: EVOTV