KTM X-Bow selected for the race of champions
The stunning KTM X-Bow has been selected for the "Race of Champions", the crowning finale of the motorsport year, which takes place at Wembley Stadium in December.
The minimalist Austrian sportscar was launched in the summer of 2008 to critical acclaim.  It's inclusion in the annual Race of Champions was announced by event organisers Michel Mouton and Fredrik Johnsson on 7 November."The X-Bow is an exciting new sportscar, it looks completely unlike anything else," explained Fredrik Johnsson, President of Race of Champions organiser, IMP.  "I'm particularly delighted to welcome KTM to our event, as I think being able to actually see the drivers at work in the car will add a new element to The Race of Champions."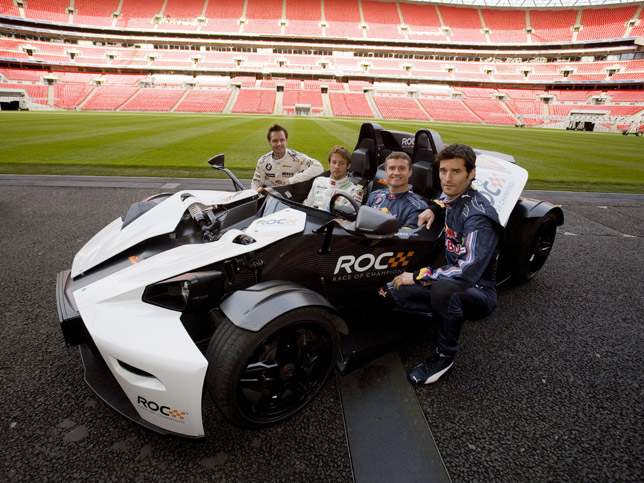 The Race of Champions, taking place on 13 and 14 December, brings together some of the world's best drivers for head-to-head motorsport competition on a bespoke track at the wheel of a variety of cars.  Already confirmed for this year's event are a number of stars from Formula One, the World Touring Car Championship, the World Rally Championship and the World Superbike Championship.  Further participants will be announced over the coming weeks.
"This is really an ingenious car concept," said David Coulthard, one of 2008's Formula One stars confirmed for the event.  "I think it looks absolutely stunning – I can hardly wait to get behind the wheel in December."
Mr. Werner Wilhelm, KTM Sportcar CEO, is delighted with the inclusion of X-Bow in this year's Race of Champions.  "To be a part of this event is a really exciting for KTM and it backs up our company ethos of 'Ready to Race.'  We are confident that the X-Bow will provide a lot of fun for both drivers and fans!"