Kumho in Top Gear!
Kumho-shod Mazda Furai and Bowler Nemesis
Popular presenter Richard Hammond enthusiastically reviewed the batmanesque Mazda Furai (Japanese for 'sound of the wind') for the last programme of the recent series. Mechanical problems prevented it being driven, but viewers were still wowed by its stunning looks and futuristic specification. The rotary-engined, ethanol-powered, 170mph concept car is shod with 18in Kumho S700 competition slick tyres, and the bright red Kumho sidewall markings were clearly visible throughout much of the cameo.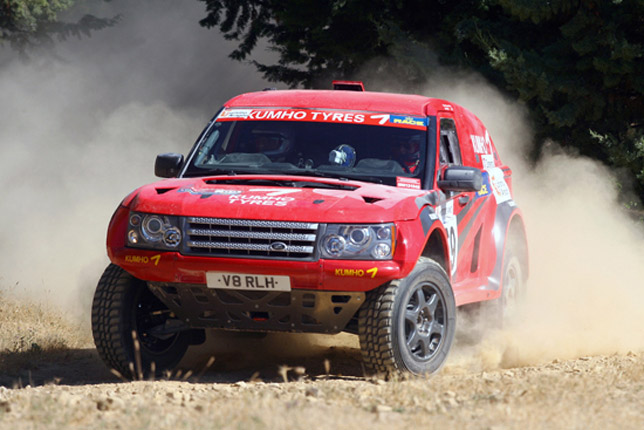 The same programme included a typically madcap 'England versus Germany' driving contest, part of which comprised a race between two Bowler Nemesis 4x4s. Both vehicles sported highly prominent Kumho screen strips, as the fearsome-looking 500 bhp Nemesis Rally Raid cars were equipped with the world's only 18in Rally Raid tyre – a high-tech development of Kumho's popular KL71.
The 275/65R18 Kumho KL72s were developed in conjunction with Bowler and are fitted to all the Nemesis 4x4s currently competing in the world's top Rally Raid events.
Kumhos on show at ExCeL too
By the time of the programme, the stunning Mazda Furai concept car had made its European debut at the 2008 British International Motor Show, staged at London's ExCeL exhibition centre. The 18in Kumho S700 racing slick tyres with their highly visible red sidewall markings were therefore in full view of the 472,300 who are claimed to have attended the exhibition from July 23 to Aug 3.
[nggallery id=800]
Kumho has made a name for itself by developing and supplying tyres for the concept cars of major motor manufacturers, and the Furai is just one of many such vehicles recently seen with Kumho covers around the world's premier motor shows. Others at ExCeL included the eye-catching trio of Kia SOUL concepts – the Burner, Diva and Searcher.