KW enters the WTCC as serial partner
KW starts as serial partner of the World Touring Car Championship (WTCC). The world-wide successful running gear manufacturer supports the entire championship and its logo will be represented on the number plates of all race cars.
On its stony path, the WTCC has developed into on of the most successful and renowned championships in motor sports history. Meanwhile, the FIA touring car championship attracts the attention of more than 400 million spectators world-wide. At the WTCC, the drivers are not allowed to use any electronic assistance systems and therefore have to prove their driving skills in every bend.
The WTCC motto "Real Cars, Real Racing" also perfectly matches the internationally successful running gear specialist KW. With its extensive programme for sport running gears, coilover kits, stabilisers, dampers and much more, KW makes serial cars more sporty. Once more, KW transfers this engagement as a WTCC partner from the road to the race track.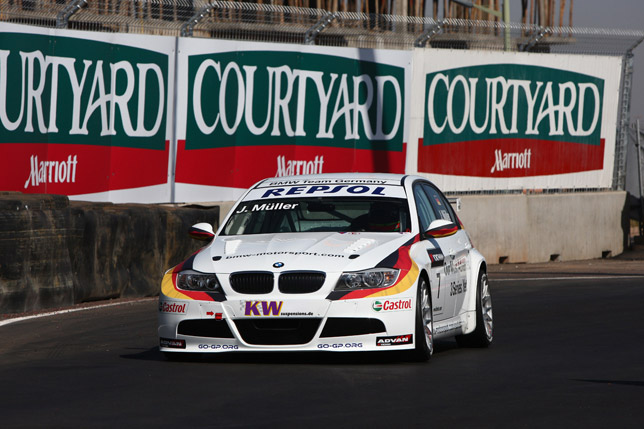 "The WTCC is very attractive for us, as the participating cars are enhanced serial vehicles and no fancy, uniquely built race cars, that hardly have a technical connection to street models", says KW chairman Klaus Wohlfahrt concerning the KW engagement. "Here, real cars are driven in real races. There is no series world-wide which is closer to the racing fan than the WTCC."
The next race will take place in the little Pyrenees town Pau on Sunday, May 17th. This is the third consecutive time that the WTCC starts there. The town in south-western France offers a 2,760 metre long urban track which has not been modified since 1935. The narrow roads and the close proximity to the spectators turn the 19 rounds into a special race event.