Lamborghini GT3 Program by Reiter Engineering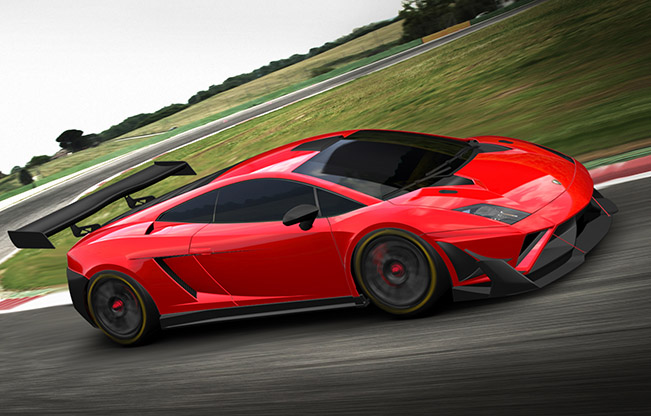 Lamborghini has announced a new GT3 motorsport program. This includes a new car for the 2013 and 2014 seasons - Lamborghini Gallardo GT3 FL2. The race car is developed by Reiter Engineering in cooperation with Lamborghini's R&D motorsport department.
It is based on the latest version of Gallardo and features "24 hour" brake system, improved engine cooling and reduced fuel consumption.
There is also a highly efficient aero kit, a new front splitter, a rear carbon diffuser based on that developed for the Super Trofeo and an overall improved power to weight performance, with the GT3 FL2's weight reduced by 25kg over the previous Gallardo GT3.
The Gallardo GT3 FL2 is priced at € 320,000.
Although German-based Reiter Engineering has successfully developed its own Lamborghini GT cars since 2000, securing 199 victories and 350 podium positions within GT championships since 2007, this is the first time a GT3 contender will be co-developed in direct collaboration with Lamborghini.
First confirmed deliveries of the new Lamborghini Gallardo GT3 FL2 to teams in Europe and Asia will commence in March 2013, participating in series including the Blancpain Endurance Series, the Asia Le Mans Series and the Italian GT3 Championship.
Source: Lamborghini