Lamborghini Nera UGR - 1500WHP vs AMS Alpha 12 - 1100WHP [video]
An epic battle between two of the most powerful road legal cars in the world – Lamborghini Gallardo Nera UGR Race Version with mind blowing 1500HP on wheels and Nissan GT-R MK1 AMS Alpha 12 with 1100HP on the wheels. Both are running on VP-C16 Race Fuel and both have 35PSI pressure from the turbochargers.
Two Gallardos take part in the battle, one with E-gear semi-automatic robotized 6-speed gearbox and one with classic 6-speed manual. The first had small problems, so it didn't make it to the end but the second set amazing times, especially in the hard disciplines from 100 to 200 km/h – 3.6 seconds and from 200 to 300 km/h in just 7.5 seconds. 0 to 100 km/h time can't be set, because the 1500HP vehicle slides a lot.
The AMS Alpha 12 didn't have any problems and it made 0 to 100 km/h in 2.9 seconds, 100 to 200 km/h in 3.8 seconds and 200 to 300 km/h in 10.1 seconds.
Caution! The video contains dangerous driving, which we do not recommend, at all!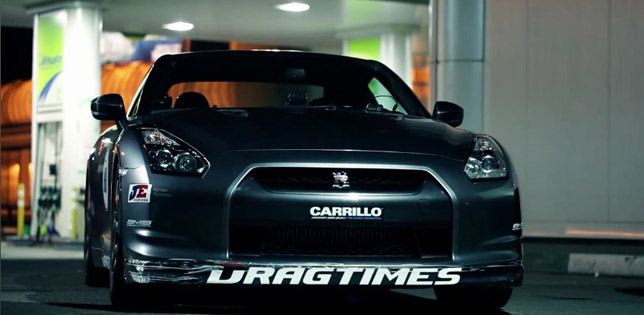 Source: DragTimesInfo via Youtube