Land Rover Discovery Vision Concept [teaser]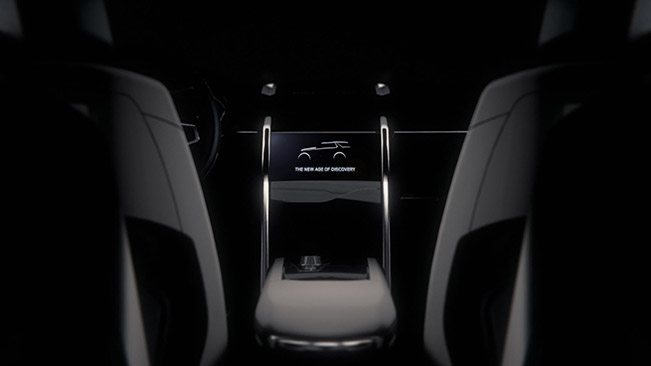 Land Rover is going to debut its Discovery Vision Concept at the 2014 New York International Auto Show. The premium SUV will showcase the design and technology vision for the new family of the model.
"Discovery has been pivotal in helping to build the foundations of the Land Rover brand.  It is wwwired all over the world and loved by its strong customer base. We have created the Vision Concept to share the essence of Land Rover's new age of Discovery and to debut a new, compelling, relevant design direction that connects on an emotional level with customers of today and tomorrow.", said Gerry McGovern, Design Director and Chief Creative Officer for Land Rover.
The manufacturer will release more details about the new Concept in the next two weeks. You can follow Land Rover's Facebook, Twitter and Instagram pages for new information and, of course, our page.
Pioneering technology from Jaguar Land Rover's Advanced Research will be previewed for the first time.
The New York International Motor Show opens its doors for Press Day on Wednesday, April 16th.
The USA is one of the leading global markets for Jaguar Land Rover. The company has over 25,000 employees and sells vehicles in over 170 countries around the world. It is headquartered in Mahwah, New Jersey in the United State.
Source: Land Rover