Land Rover Vehicles Help Owners Overcome The Freeze
The Met Office has issued warnings of hazardous road conditions after freezing temperatures hit the UK with snow falling in many parts. Despite this, Land Rover owners can count on the all-round capabilities of their vehicles to help them reach their destinations.
Land Rover has 60 years of driving experience, with a line-up of supremely capable vehicles which boast permanent four-wheel drive and pioneering technology such as Electronic Traction Control, Hill Descent Control (HDC) and Terrain Response – which includes a snow setting utilising the vehicles' traction aids. These all help ensure that Land Rover owners have total peace of mind when travelling in wet or icy conditions.
In addition, Land Rover customers can now take advantage of a free winter health check at their nearest Land Rover dealership until the end of February.
John Edwards, Land Rover UK managing director commented: "Poor driving conditions should be taken very seriously; so we are offering free winter health checks for all Land Rover customers. The dealership staff will ensure that wheels and tyres, lights, electrics, fluids and brakes are checked and screen wash topped up to the correct level. A welcome reassurance when conditions become treacherous."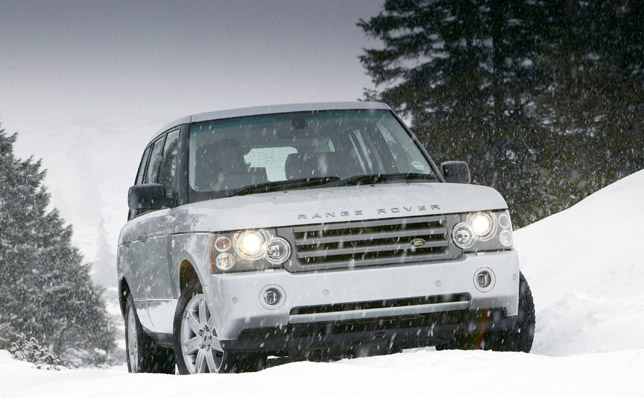 However, not all drivers have the benefit of driving a Land Rover, so here are some general winter driving tips which may help should it be essential to drive in wintry conditions:
1. Use the highest practical gear, unless descending a hill – this limits the amount of torque and will help to prevent wheel spin 2. Using first gear provides the maximum control when descending hills 3. Clear ice and snow from all windows and lights – even the bonnet and roof – before driving 4. Use all controls (steering, brakes, throttle etc) gently to help prevent loss of traction and control 5. Leave extra distance between your vehicle and the vehicle in front of you – it takes longer to stop in adverse conditions 6. Ensure you have enough fuel to complete your journey 7. If planning a long journey or venturing off-road, ensure you have plenty of warm clothing, food and water in case of emergency 8. Before setting out on a journey in bad conditions, make the following checks: • Anti-freeze • Wipers and windscreen washer fluid • Lights • Hazard lights • Defroster • Oil level • Tyres and tyre pressure